Dubai: Dubai Police reports the details of the accident on the Sheik Zayed Road earlier on Sunday. Two people were killed and 12 others injured when a 14-seater minibus veered off the road and crashed into a cement barrier on the right side before catching fire.
"The minibus went off the road and crashed into a cement barrier on Sheik Zayed Road at Al Manara Bridge towards Jebel Ali before it caught fire," Brigadier Saif Muhair Al Mazrouei, Director of Dubai Traffic Police said.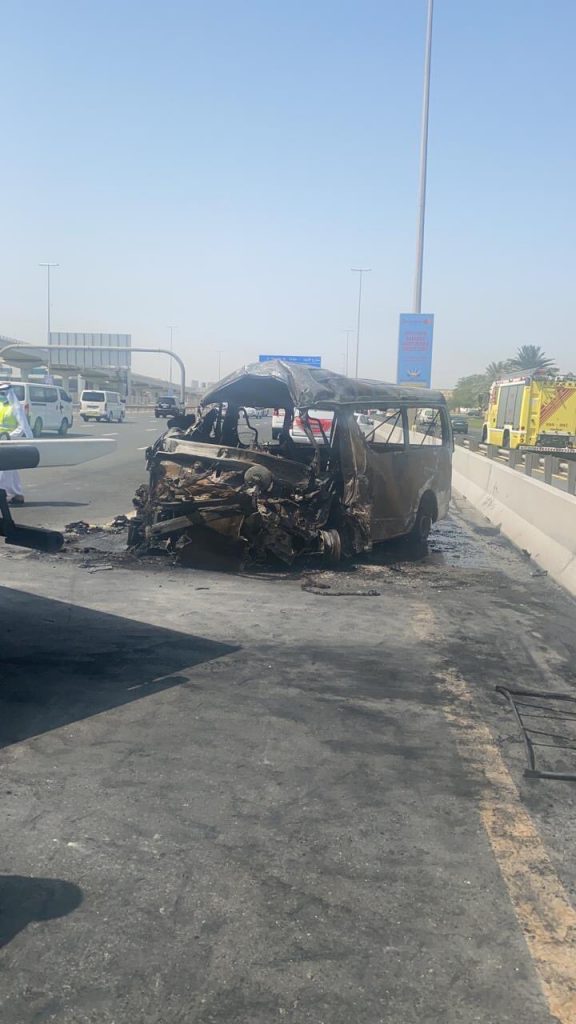 According to him, the Command and Control room at the General Department of Operations received an alert about the accident at 8.30 am. Emergency services were rushed to the scene to divert traffic and transfer the injured to the hospital.
It is not clear yet what caused the accident, but police believe the driver had swerved the vehicle suddenly before crashing into the barrier.
"Traffic police patrols rushed to the scene and facilitated the transfer of the injured to Rashid Hospital for necessary treatment," added Brig Al Mazrouei
In a second incident, around 10.50 am on Sunday, a car rammed into a lorry on Al Khawaneej Road, resulting in the driver getting trapped and severely injured.
"At 10.50 am, we received an accident report on a motorist stuck in his vehicle after he had rammed into a lorry on Al Khawaneej road," he said.
Following the two incidents, Dubai Police have urged drivers to be cautious while driving and follow traffic instructions.