Abu Dhabi: The officials of Abu Dhabi has declared that the students and staff should undergo Covid test before they return to the classes in Abu Dhabi. Abu Dhabi Department of Education and Knowledge (ADEK) confirmed pupils will have to take a test before they are allowed to enter the classroom. Students and staff will be regularly tested for infections to ensure their safety, according to the officials.
Essence from ADEK statement
"We have recently issued our private school reopening policies and guidelines which detail procedures for schools prior to the resumption of in-class teaching," the authority said. "In line with measures implemented by the UAE government, ADEK's policies also stipulate that all private school staff and pupils in the emirate of Abu Dhabi must declare their recent travel history and undergo Covid test for students prior to returning to the school premises", they added.
Guidelines
As per the guidelines issued by the authority, all students over the age of 6 must wear masks when they return to schools after summer holidays. Students' temperature will be checked daily using infrared thermometers, before they enter the school premise. "If your child is unable to wear a mask, they may be allowed to wear a face shield if supported by a medical certificate," the guidelines said. "Children of determination with hearing impairments may use transparent masks", it added.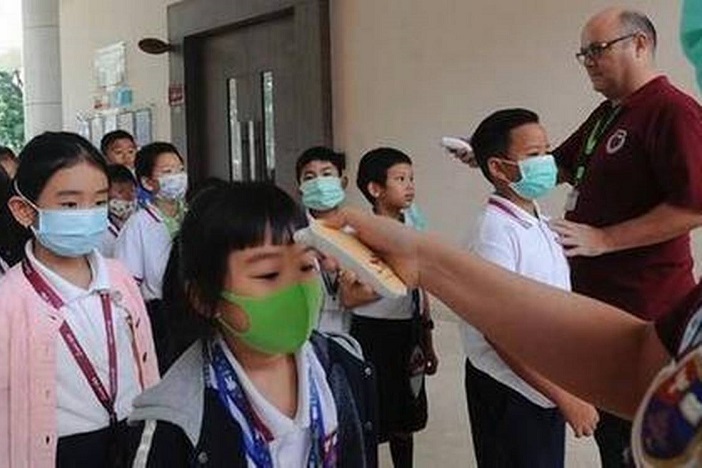 Pupils must bring at least two masks to school to wear during the day and carry a 70 to 80 per cent alcohol-based sanitizer with them, if they can. Gloves are not recommended but may be worn, and pupils must remain 1.5 metres apart at all times.
Younger children who may find it difficult to maintain social distancing in kindergarten and the early primary grades may be grouped into bubbles of up to 10 pupils. "A bubble is a group of pupils and staff member who spend the entire day together and do not interact with others," the authority said. Students will be monitored to remain in the same bubble till the end of the pandemic.
Pupils will receive regular breaks which will "likely be very different from what they experienced in pre-Covid times".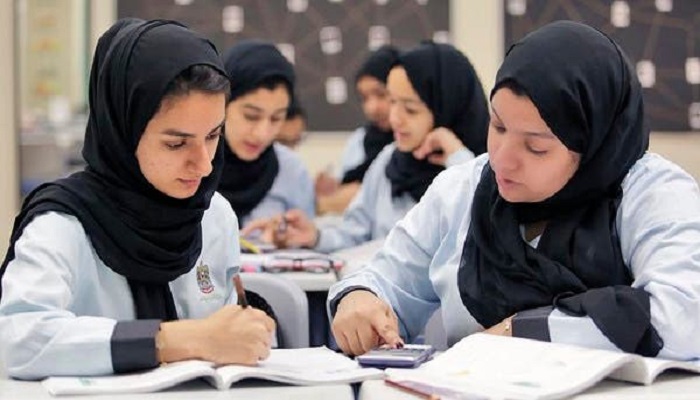 Swings, slides and other playground equipment may not be available for an initial period after reopening "to reduce the chances of cross contamination". "Children will be allowed to take off their masks to have lunch under supervision," the authority said. PE training will be suspended, however, awareness classes on topics like cyber security and reducing anxiety will be given.
Schools have been given the choice to allow children into school full time; on alternating days, for half days; alternating weeks; or a combination of the above. Schools must decide and have their plans approved by the authority before they let parents know, by July 30, which model they will follow.
Full distance-learning will not be an option and all children must be enrolled in school, as opposed to being taught at home by their parents. The statement by ADEK closes by saying that, it is working closely with all relevant stakeholders to ensure the safest possible return to in-classroom education for students and teachers.