The Traffic and Patrols Directorate of the Central Operations Sector of Abu Dhabi Police shared its joy with the public in the celebrations of the 49th National Day of the United Arab Emirates.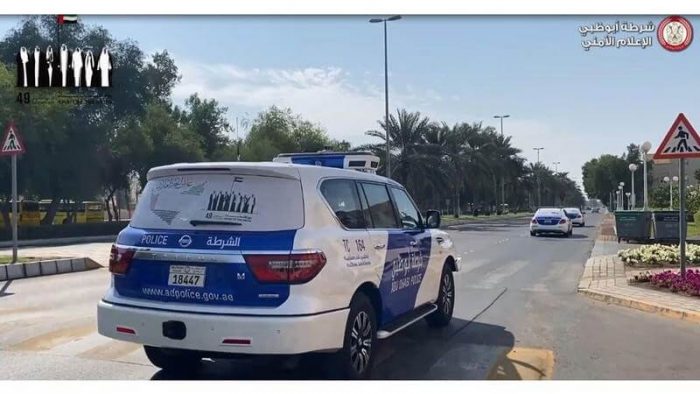 A number of traffic and patrol personnel put posters of the National Day slogan "Spirit of the Union" on vehicles at security points, distributed gifts, the UAE scarf, state flags, and the "Spirit of the Union" logo to the public, who expressed their pride in the achievements of the Union march, which were positively reflected in achieving the comprehensive developments in the homeland of good. And tender in all areas.
He expressed his thanks and appreciation for the pioneering role that Abu Dhabi Police plays in communicating and interacting with members of the public on all occasions in a distinct manner that exceeded all expectations.