Parking in the city was free since March owing to the pandemic.
Abu Dhabi: After a three month pause, the parking fees in Abu Dhabi will be re installed from July 1st onwards. For the past three months, parking free exemption was in prevalence on grounds of Covid-19 pandemic. The system will be back from 8 AM on July 1st. The announcement was made by the Integrated Transport Centre (ITC), a company that manages public transport in the capital.
The public is advised to make electronic payments for their parking to avoid the spread of the virus. Parking has been free in the capital since the Department of Municipalities and Transport announced the suspension of fees in late March. The Mawaqif parking timings are from 8 AM to 12 noon from Saturday to Thursday. Premium parking (blue and white colours) is charged at a rate of Dh3 per hour with a maximum stay of four hours. Standard parking (blue and black colours) is set at Dh2 per hour or Dh15 for a day. Parking is free on Fridays, official holidays and for disabled people. Parking in Abu Dhabi at spaces near mosques are exempted from fees for 45 minutes from the call to prayer.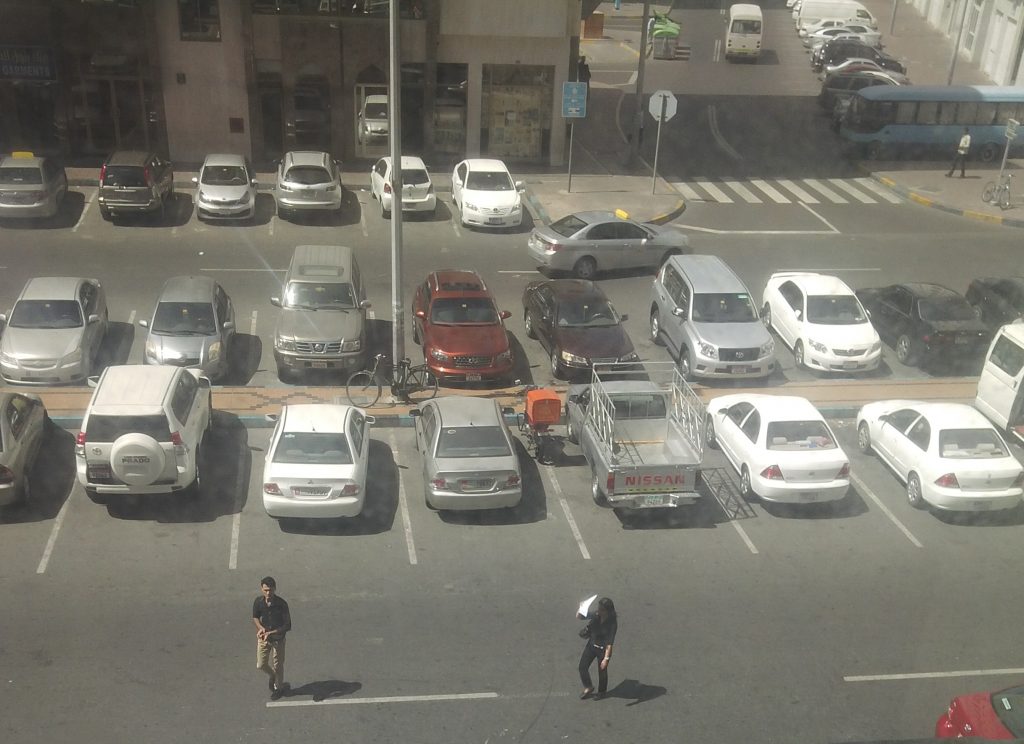 Abu Dhabi closed its malls, shopping centers and restaurants in March due to the virus spread. Now only the city is slowly trolling back to its normalcy. Certain facilities have already been opened as the Covid-19 cases were found to decrease. Malls, restaurants, and cafes have also reopened up to 40 per cent capacity, but people over the age of 70 and children under 12 are not permitted to enter. The age limit was changed last week after previously placing restrictions on people aged 60 and over, as well as children under 12.
The capital's museums and cultural places have also been given permission to reopen at 40 per cent capacity from June 24, with safety measures in place. The UAE's capital currently has some of the strictest measures in place across the country with a movement ban limiting travel between Abu Dhabi's main regions as well as entering and leaving the emirate.
Emiratis and residents can now leave Abu Dhabi but cannot return unless they are issued a permit by police. Movement between the emirate's regions (Abu Dhabi, Al Ain and Al Dhafra) also requires a permit. For Abu Dhabi, which is still under travel restrictions to ensure the success of emirate's major testing drive, the return to normal has been more gradual. Residents of Abu Dhabi city, Al Ain and Al Dhafra can travel within their cities but not elsewhere in the emirate without first obtaining a permit. Anyone wishing to leave the emirate is now free to do so, but a permission is required to re-enter. The order is in force until June 23, but could be extended.