In Abu Dhabi, a private healthcare service provider has offered free life-saving surgery for an Indian woman. She had been facing a major gynecological ailment but had financial restrictions that made it difficult for her to make ends meet. Abu Dhabi's Bareen International Hospital took care of the full cost.
What Was Sonali Gupta's Condition Pre-Surgery?
48-year-old Sonali Gupta had her first appointment at the hospital in Dubai in May. Since her hemoglobin levels had fallen significantly, she had to undergo a blood transfusion procedure in which she was administered 4 units of red blood cells.
At this point, her health was starting to get better. However, she continued to have heavy bleeding during periods, extreme aches in her legs, and bouts of dizziness. Further medical tests revealed that she had a tumor in her womb.
This meant that she needed a serious operation at the latest. However, she was economically not in a good place, since the Covid-19 pandemic led to her unemployment. Sonali Gupta explained that as her husband and daughter were back in India, she was residing alone in the UAE. Her family had been unable to visit because of the travel suspensions.
After losing her job, she found it hard to even afford the bare necessities of life. For instance, there were times when she could not buy her meals or pay her rent. This meant that she certainly did not have sufficient funds to afford the treatment needed for her diagnosis. As no one offered to come to her aid, she was "hopeless and scared", she explained with tears.
How Did Things Turn Around For Sonali Gupta Through Her Life-Saving Surgery?
As things worsened for Gupta, her daughter posted on social media to attract immediate financial aid for her. Abu Dhabi's Bareen International Hospital came to notice the social media post and agreed to provide free treatment for her as part of their corporate social responsibility program.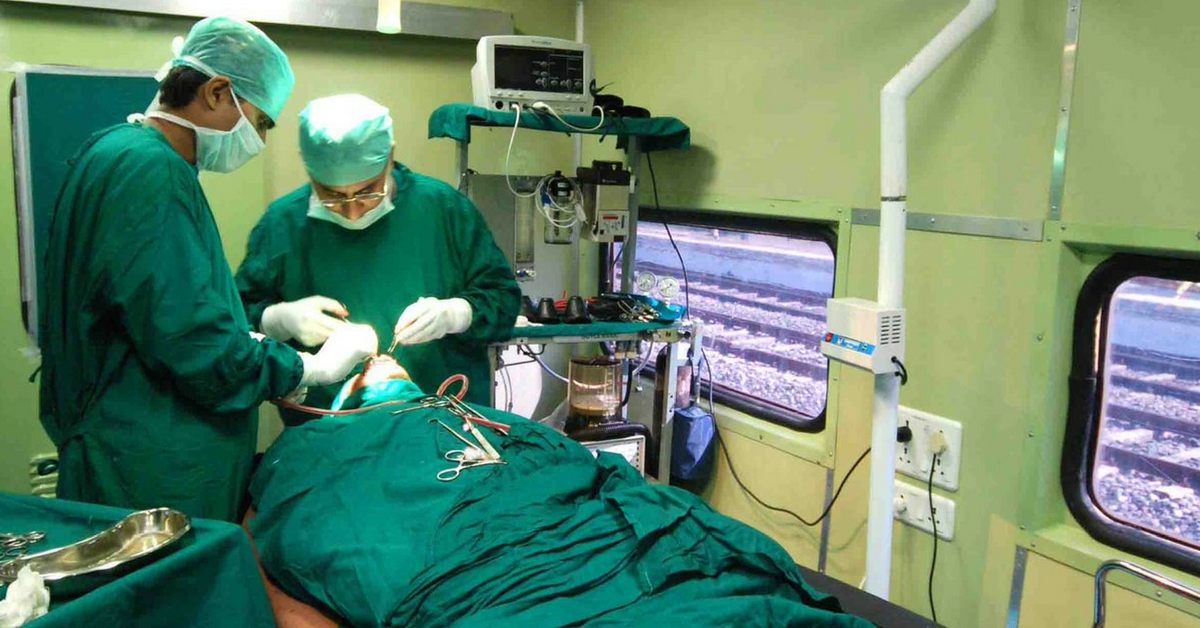 They conducted a bunch of tests on her and discovered a four-centimeter fibroid polyp inside the upper region of her uterus. This was causing severe bleeding, and Kamel Mishra, an obstetrics and gynecology specialist at the hospital, said that the heavy blood loss could have been deadly.
Gupta was also suffering from adenomyosis, which further worsened her condition by intensifying her heavy bleeding. The doctor added that they did a hysteroscopy on her to get rid of the fibroid polyp. They also prescribed certain drugs to her for keeping the heavy menstrual bleeding under check. Dr. Mishra said that doing so erased the need for them to conduct a hysterectomy and remove her uterus.
Speaking of the life-saving surgery itself, Dr. Noha Abdelghani, an anesthesia specialist at the hospital, said that it went on for over 60 minutes. She also added that the operation was quite challenging to handle. However, the doctors were able to emerge successfully. Dr. Ramzi Alshaiba, hospital medical director, said that they were privileged to be able to transform lives by giving people a new lease on life.
In less than 24 hours since Gupta's surgery, she could walk around and eat as usual. She said that this was a huge blessing for herself and her family, expressing her immense gratitude towards the hospital for covering all the medical expenses, including for the RT-PCR test she required for passing the borders. In addition, they also offered enough resources for her transportation to and from Dubai and Abu Dhabi and other items she needed during her accommodation at the hospital. She thanked and appreciated the medical and management team at the hospital.