Abu Dhabi Police implemented an educational initiative in Al Ain Wildlife Park under the slogan "Walk safely" to raise awareness of the dangers of the "COVID 19" and urge visitors to adhere to the precautionary measures.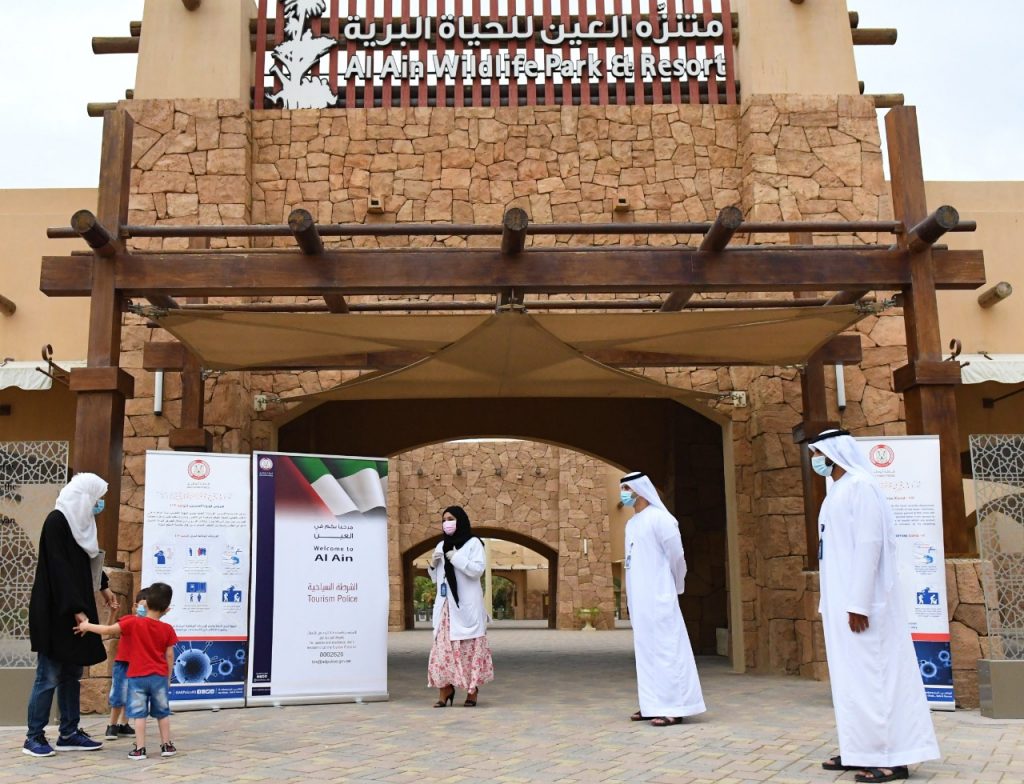 The Tourism Police Department of the Criminal Investigations and Investigations Directorate stated that the initiative comes as part of Abu Dhabi Police's continuous efforts to educate visitors and tourists and reflect the cultural image of the state in its various fields.
Indicating that they have been educated on the importance of avoiding infection or causing its transmission by introducing them to the conditions that must be followed by the visitors of the parks And parks in Al Ain region for their safety and the safety of their companions.