Etihad Airways started collaborating with NASA and Boeing on the new ecoDemonstrator programme, a project which aims to create more sustainable way of air traffic. The joint venture will render the Etihad, a promising technology that could help reducing aircraft noise and cut emissions in the future.
Etihad's new 787-10 Dreamliner is due to be delivered to Abu Dhabi by the end of September, but before that happens, the jet has some important work to do.
As the first Dreamliner to partake in Boeing's ecoDemonstrator programme, the 787 will make a series of test flights to gather information on several technologies. Results will be shared with aviation industry leaders as a means to help improve airspace efficiency, reduce fuel use, lower noise for the community and cut flight emissions.
An incredible array of microphones
The Dreamliner carries an array of 1,200 microphones on board. This will be used to gather data about acoustics, something that NASA has a keen interest in.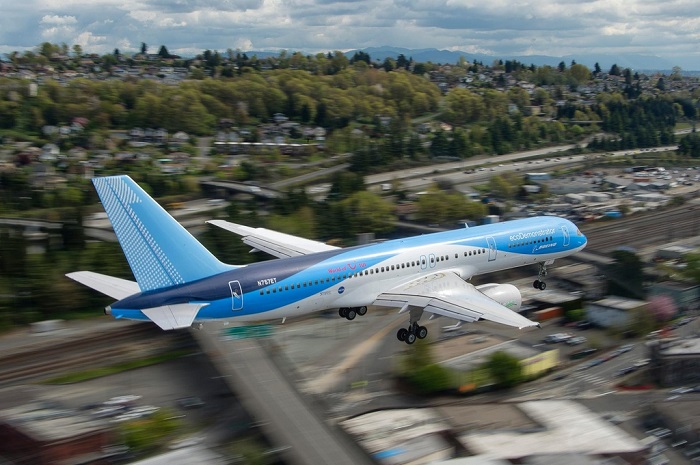 "At NASA, we've been researching the individual aircraft noise sources, their interactions with the airframe and how they combine to the total aircraft noise," said NASA's technical lead, Dr Russell Thomas. "This unique, carefully designed flight test provides the environment where all these effects are measured, which will be key to advancing our ability to design lower-noise aircraft", he added.
Covid testing
As part of Boeing's Confident Travel Initiative to address Covid-19, the jet will also be used to test the effectiveness of airline policies on disinfection in relation to the corona virus. See Boeing's Tweet regarding this:
A hand-held ultraviolet light that Boeing has invented will be tested during the Dreamliner's ecoDemonstrator flights. Results will help determine whether the wand should be added to cabin cleaning tools currently in use to disinfect and sanitize cabins and flight decks.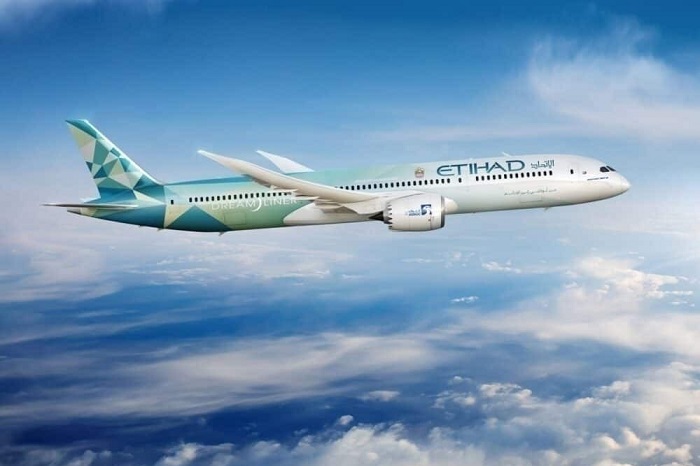 Etihad previously carried out in-service trials on some of its Boeing and Airbus aircrafts to provide initial feedback on the second generation prototype of the wand.
Flying for a sustainable future
A period of ten days is scheduled for the whole of the testing programme. All of the flights are using a blend of 50 per cent sustainable fuel.
"It's a Covid-dominated aviation agenda at the moment, but in no way does it overshadow the work that was going on and the commitments we've made to sustainability," Tony Douglas, CEO of Etihad Airways had commented at the early stages of the programme.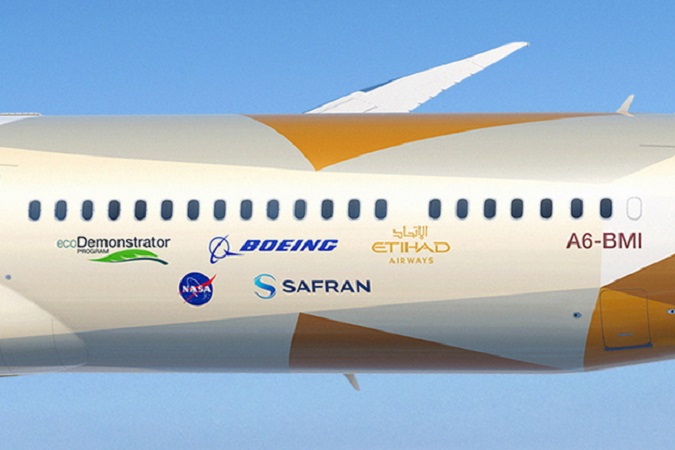 "Sustainability remains a priority for Etihad in spite of the current Covid-19 crisis and this is just one initiative we've taken since the start of the pandemic to continue our drive for sustainable aviation," explained Mohammad Al Bulooki, Etihad Aviation Group's chief operating officer. "As far as Etihad is concerned, environmental sustainability shouldn't be an option or fair-weather project to be shelved when it's not convenient against other challenges", he added.
Etihad will release more information and updates on the test flights over the coming 10 days as it aims to test technologies to help find real-world solutions that can make flying safer and more sustainable.
The programme also marks a big boom in Etihad's activities after more or less, a stagnant three months over the pandemic.