Wizz Air Abu Dhabi announced the arrival of its first modern Airbus A321neo aircraft at Abu Dhabi International Airport.
Wizz Air Abu Dhabi – which was established under an agreement between the "Holding Company" "ADQ", which is one of the largest holding companies in the region, and the airline "Wizz Air" Holding Company – had obtained accreditation from the UAE government as a national carrier to meet it. Regulatory standards for start-up.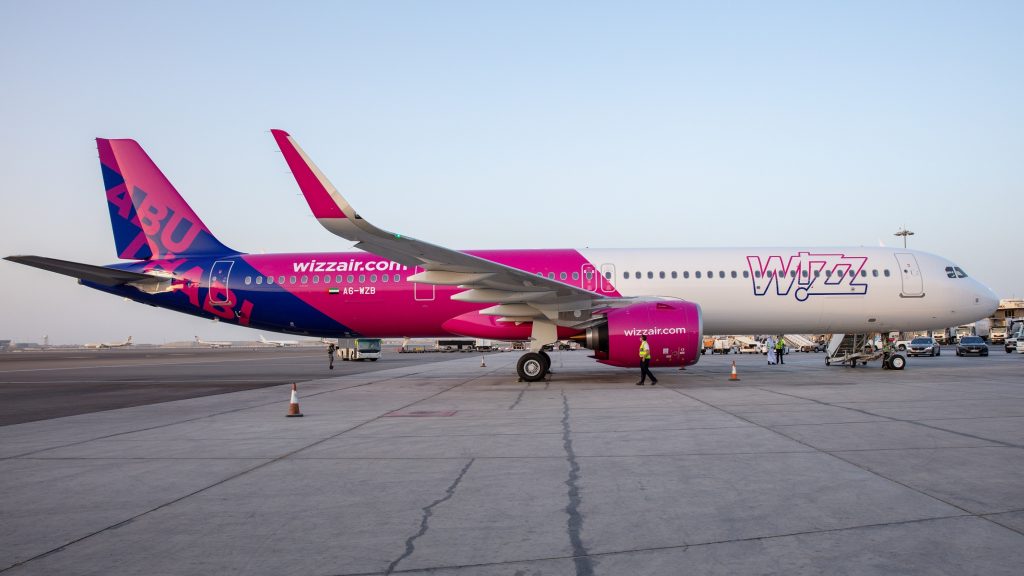 With the arrival of its first Airbus A321neo aircraft, Wizz Air Abu Dhabi will be able to achieve the lowest environmental impact. It will also be the least expensive among its competitors in the region and operate with new generation engines. It will contribute to saving about 20% of fuel costs and saving many Environmental advantages such as reducing the noise by 50%.
New Airbus A321neo aircraft will join during the first six months of the start of operations, to provide travelers with various travel opportunities at low costs, which will contribute to strengthening Abu Dhabi's connection with many other cities from inside and outside Europe. The planned network of flights and routes will be announced in later.
Wizz Air Abu Dhabi will start its network of flights to Alexandria, Athens, Kutaisi, Larnaca, Odessa and Yerevan.
Mohammed Hussein Ahmed, Director General of Abu Dhabi International Airport, said: "We welcome the arrival of the first Wizz Air Abu Dhabi aircraft to its new main base at Abu Dhabi International Airport. Our success in enhancing the attractiveness of Abu Dhabi International Airport as a global gateway to airlines from all over the world, especially as it enjoys an important strategic location .. This step also reflects our success in following the best comprehensive health and safety measures at our airports. "
On his part, Kees Van Shayk, General Manager of Wizz Air Abu Dhabi, said: "Today we celebrate the arrival of our first aircraft in Abu Dhabi in an important step to continue our journey towards starting our operations from Abu Dhabi to strengthen our presence in the emirate. In promoting local economic diversification and providing many travel options at low prices.
Saeed Rashid Al Saeed, Director of Tourism Destination Marketing Department at the Department of Culture and Tourism – Abu Dhabi, said: "The arrival of the first" Wizz Air Abu Dhabi "aircraft and the start of its flights will contribute to strengthening Abu Dhabi's position as a preferred destination for business travelers and tourists from various countries of the world. Especially as Abu Dhabi embraces a group of distinguished destinations. "