With less than an hour's drive from Dubai, lies the Emirate of Ajman. This small, quiet & upcoming city has several attractions to visit and a lot of unique activities to do.
Though not flashy and glamorous as Dubai, you will still get the same hospitality at a much lesser price here. Here is our list of amazing things to do in Ajman that will leave you having many interesting experiences.

The Al Zorah coastal area is on the north of Ajman Creek. It is popular for residential neighborhoods and has beach-facing hotel resorts & activities for recreation.
This protected area is covered by forest and has a variety of birds that live in their natural habitat. It is further developed for kayaking, canoeing, and more activities for tourists. There are guided tours for kayaking that take you through the forest. They are perfect for those who want to enjoy the peaceful natural beauty and marine life. It is also suitable for those who want to relax and spot birds. Overall it is a perfect location with outdoor activities suitable for the entire family with kids.
For all the cycling enthusiasts, Ride Ajman: the popular cycling event is back this year. And it is happening in December. With two distances of 58km and 115km to choose from, this event has helped Ajman gain more popularity and attract more tourists.
The cycling event will start and end at the smooth terrain of the iconic Al Zorah Marina. All the cyclists will get spectacular views of Ajman through the looped cycling event.
Surrounded by the beautiful mangrove and natural habitat, Al Zorah Golf Club is a wonderful place to play the game. The scenic environment of this golf course gives you a lovely experience of playing the sport. It is extremely well maintained, has a great layout, and is available at affordable rates. Being at a driving distance from Dubai, this place has a lot to offer for everyone. There are beautiful gardens and parks for you to just walk around and relax. The fine-dining restaurants like The Grove, Litchy Sushi Lounge, and many others offer delicious food and have spectacular sunset views. You can definitely enjoy the beauty of this place with family and friends during your visit.
After all the fun and adventure activities, if you are looking for places suitable for shopping during your trip, you should visit the Ajman City Centre. It is the largest shopping mall in Ajman, with several fashion accessories stores, restaurants, clothing stores, electronics, movie centers, and an enormous hypermarket. As this is a one-stop destination for all your shopping needs, you can get all you need here. They have a wide range of dining options to satisfy your taste buds with outdoor and indoor seating areas. You can easily spend an entire day here by shopping to your heart's content or even window shopping, enjoying delicious food, and watching a good movie.

If you are looking for fun activities for the entire family, then the dreamland aqua park is a perfect spot for you. It is one of the largest family water parks and takes the experience to a whole new level. They offer several fun activities, pools, and rides for kids to have a ball and enjoy their time here. Additionally, this water park also has a good option for dining, lounging, and overnight camping for everyone. This place is sure to make your family and friends have an entire day of fun and enjoy the water-play attraction. You can experience priceless and unforgettable memories on your visit and so should definitely be on your list of amazing things to do in Ajman.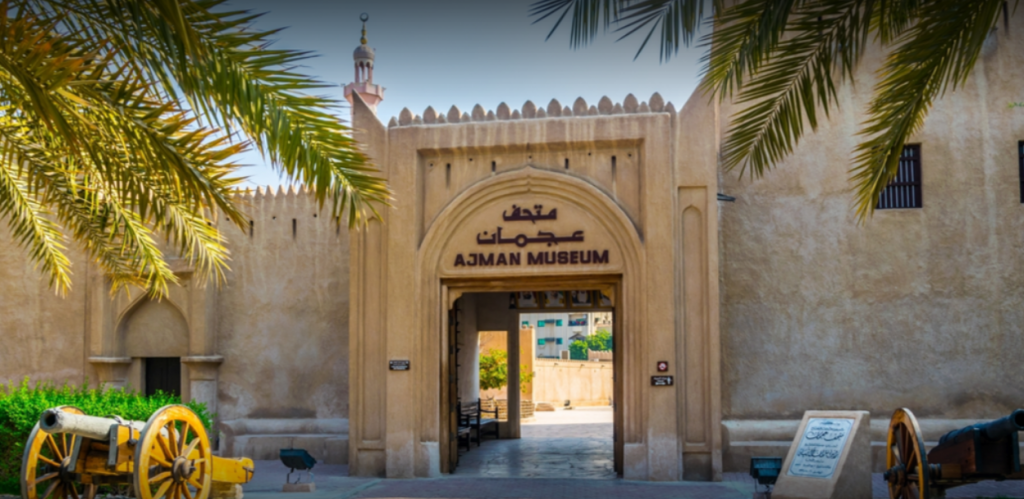 For all the history enthusiasts, you should definitely visit the Ajman National Museum to see the city's heritage. It has an amazing collection of historical and cultural artifacts and is located in the beautiful fort of Ajman. The Ajman Fort is another popular attraction with unique features like its grand gateway secured by cannons and watchtowers. The fort has been repaired and renovated and now houses the museum. The museum is considered one of the best cultural and historical destinations to visit in the Emirates. One can get a glimpse of their manuscripts, weaponry, models of wooden sailing boats, irrigation systems showcasing the city's history.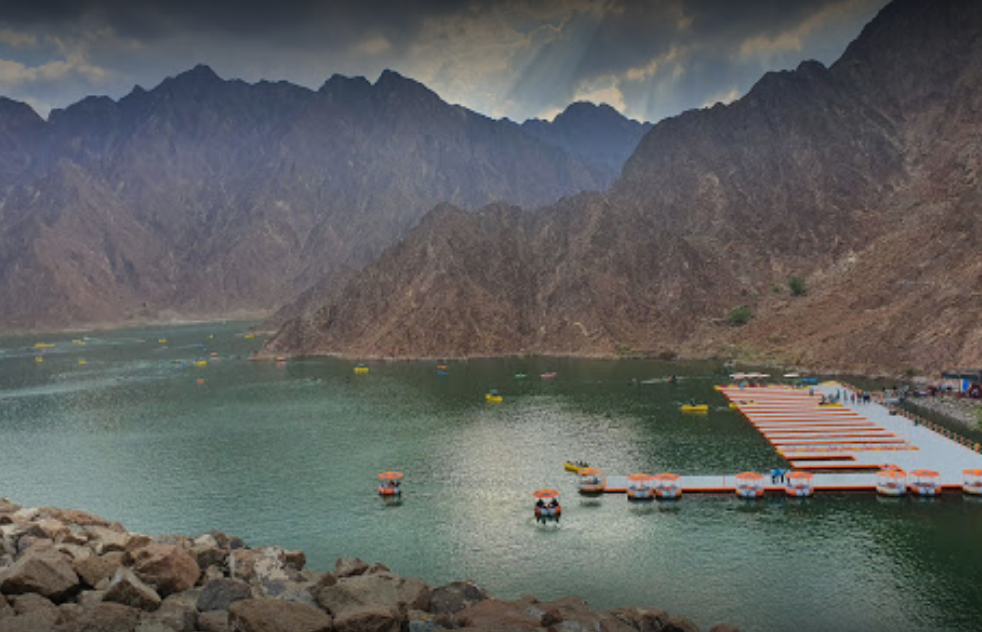 For adventure lovers and hiking enthusiasts, the exclave of Masfout in Ajman is the ideal spot. This venue is popular for hiking and as it is on the outskirts and is surrounded by hills. The view from the hills is spectacular, and you get the most amazing sights in the town. The scenic beauty of the hills and cooler temperatures are perfect for all those who love being outdoors and the wild environment. Apart from being the hot hiking spot, there are also abundant stores that offer refreshments and all the necessities you need to begin hiking.
Caravana beach resort takes the experience of luxury and hospitality to the next level. With its friendly and pleasant environment, it provides a peaceful stay and a memorable experience for all. With caravans of different sizes, you get to enjoy the stay in your privacy and have beautiful views of the sunset. In the caravans, you are provided with a basic microwave, stove for cooking purposes, air conditioners for cooling and shower facilities. So you get an amazing experience of cooking and staying in a well equipped camper while having spectacular views of the beach and sunset. Overall, if you are looking to experience relaxing in a well-equipped caravan, enjoy an amazing barbeque grill, sunbathe and relax on the beachfront, and have a lovely evening with a soothing cup of tea, you should definitely check this out.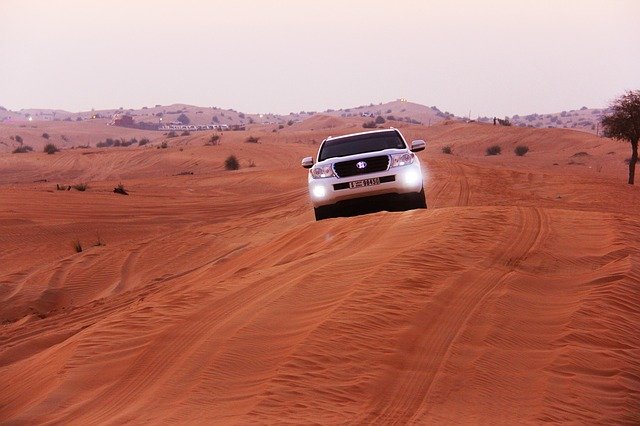 For those that want to explore the desert, the desert safari is the perfect activity. You get to have the most amazing experience as you tour throughout the desert in a vehicle. By the desert safari, you get to spend an amazing time in the desert along with the beautiful sand dunes & watch exciting traditional music and dance performances. You can also enjoy camel riding, observing birds around, relaxing in peaceful nature, enjoying the spectacular sunset view, barbeque, special Arabian dinner, and many more.
There is something about the intimate and lowkey places in the smaller cities that will make you attract you to them. With something available for everyone, this is an ideal location you can visit with family and friends. Now that you know all the amazing things to do in Ajman, do make sure to include them in your agenda when you plan to visit here.