Hundreds of Emirati businessmen are using social media to help out a local restaurant in Ajman after it was destroyed in a fire last week.
Nearly 200 cafe and restaurant owners in the UAE have united in a WhatsApp group to help Mohammed Al Mandoos rebuild and start his business again.
On June 4, a short circuit in one of the air conditioning units of the restaurant caused a blaze that destroyed Kitchen Yadoo, which translates to "grandfather" from Arabic.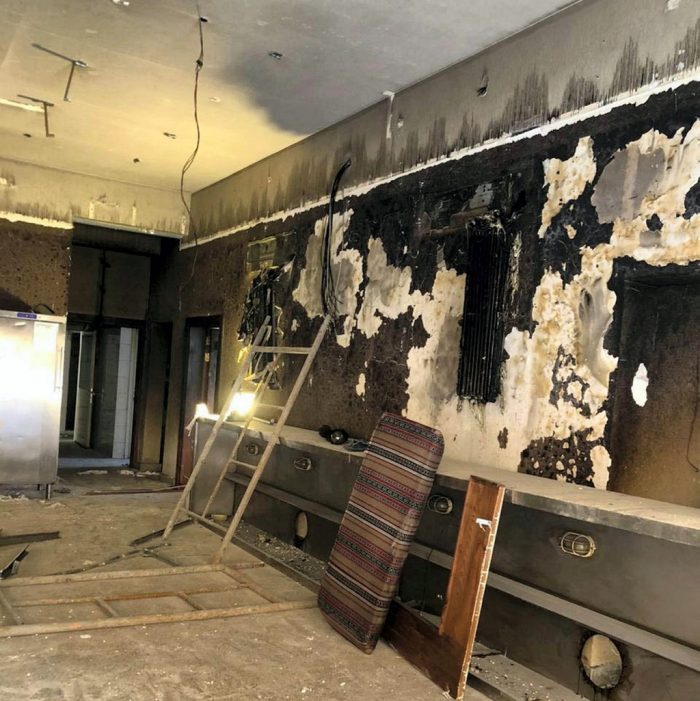 "Staff members were returning to work at around 5.30 am that day when they saw thick clouds of dark smoke billowing out of the restaurant," said Mr. Al Mandoos, 31.
He immediately called the emirate's civil defense. The fire was extinguished in less than two hours but the damage was done.
No casualties were reported but Mr. Al Mandoos saw his place burnt down with the damages estimated at Dh400,000.
The restaurant first opened its doors in April 2018 in the Al Jurf area. It is owned and run by a 100 percent Emirati workforce.
"It was the first in Ajman to be entirely run by Emirati nationals, even our chef is Emirati, but I always thank god for everything that happens. Most importantly, no one was hurt in the fire," he said.
Mr. Al Mandoos was soon surprised to learn that his competitors were organizing on WhatsApp to try to raise funds to help him repair and reopen his business.
"Khaled Al Matroushi, the man who started the WhatsApp group, asked members to help me out," said Mr Al Mandoos.
Two days after the fire, he received money to help him setup his business once again.
He did not wish to disclose the amount he was given but said it was crucial to rebuilding.
"Without it, immediate renovation of the restaurant wouldn't have been possible," he said.
"The group members did not want to leave me alone in this. It's not strange because these are the ethics of our religion and the noble values instilled in us by UAE's Founding Father, the late Sheikh Zayed."