Al Dhafra Region Municipality continues awareness campaigns to limit the spread of the new Coronavirus, in addition to increasing the municipality's presence in the region's cities, with the participation of all relevant departments and sectors.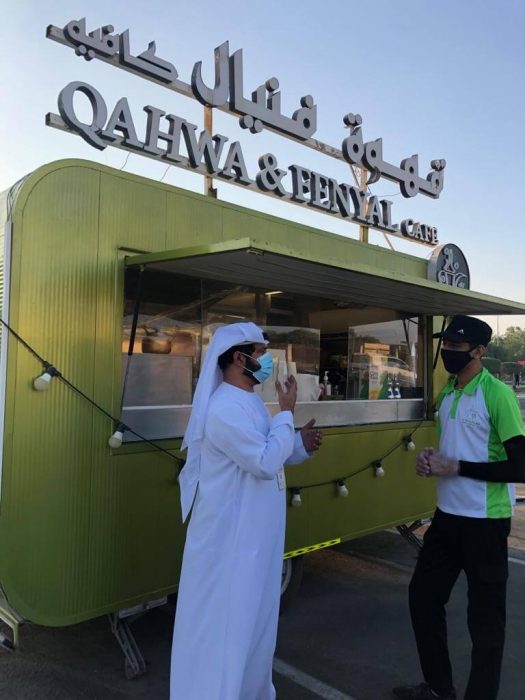 The municipality launched awareness campaigns for its employees and its workers and intensified workshops and seminars to urge them to adhere to the precautionary measures, tighten supervision at workplaces, and provide health protection supplies there.
These campaigns come within an integrated program to maintain the health and safety of society by educating workers in public spaces and stressing the need to adhere to wearing masks and gloves and respecting physical distancing. The campaigns included owners and workers in shops, mobile restaurants, estates, farms and printing offices.
These included stressing the importance of following preventive instructions and maintaining cleanliness in public places such as beaches, parks, gardens, commercial centers and means of transportation, educating the public and visitors and urging them to adhere to the preventive guidelines that ensure smooth use and mixing in these public spaces.
In this context, the Al Dhafra Region municipality directed its concerned employees to intensify field visits and inspection campaigns to educate members of the community in all their segments of the need to follow health measures to maintain their safety and asked them to engage in educating their family around these measures. These awareness campaigns come out of the municipality's belief in the importance of the societal role it plays in the region and the dedication of a spirit of optimism to move forward and overcome this global pandemic.