Abu Dhabi: Due to lockdown, residents of UAE have been staying indoor for almost 60days until now it is because of movement restriction in the country on the outbreak of COVID-19. Resulting in negligible exposure to sunlight, which could well suffer from Vitamin D deficiency warned by medical practitioners.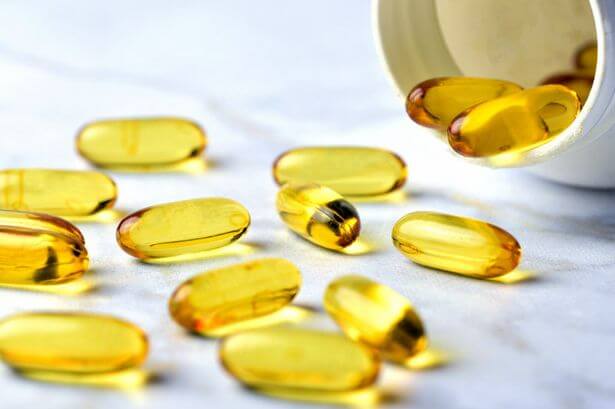 The coronavirus epidemic has pushed fewer people to visit hospitals and clinics for conditions other than those related to COVID-19. Thus resulting, significant drop in people seeking consultations for Vitamin D deficiency.
Studies shows that 90 per cent of the population in UAE suffers from Vitamin D deficiency. Physicians in the country have advised residents to maintain the intake of supplementary dosages for Vitamin D during the stay indoors, and telecommunicate with their doctors as required.
OPTIMUM VITAMIN D LEVEL
A Vitamin D level of 20 nanograms/millilitre to 50 ng/mL is considered adequate for healthy people. A level less than 12 ng/mL indicates Vitamin D deficiency.
During an interviews, Dr Satish Chandra Kini, specialist Internal Medicine at NMC Specialty Hospital, Al Ain, said: "We routinely receive patients with Vitamin D deficiency. But lately, the numbers are lesser as many patients refrain from visiting hospitals due to restrictions over COVID-19. We try to be in touch with patients through our teleconsultation services and advise them favorable treatment modules."
He further added: "Definitely, the incidence of Vitamin D deficiency will increase amongst the residents while staying indoors for a long duration, coupled with lack of enough physical activity and a wrong dietary regime."
Dr Kini added: "This will increase the risk of cardiovascular diseases, asthma, cancer and weakened bones. Vitamin D could also play a role in the prevention and treatment of a number of conditions, including Type 1 and Type 2 diabetes, hypertension, glucose intolerance and multiple sclerosis."
Dr Ayesha Khaled, consultant, Family Medicine, from Burjeel Medical Centre in Abu Dhabi, said: "Our body can't produce Vitamin D if we merely sit indoors by a sunny window because ultraviolet B (UVB) rays (needed by the body to produce Vitamin D) can't get through the glass window pane."
VITAMIN D ROLE IN OUR BODY
Vitamin D is vital for the proper functioning of the immune system. Which is the first line of defense against infection and disease. A deficiency of this nutrient may compromise immune response.
British researchers recently found an association between low average levels of Vitamin D and high numbers of COVID-19 cases and mortality rates across 20 European countries. According to them, Vitamin D has been shown to protect against acute respiratory infections.
Dr Manoj Kumar Jangid, specialist, pediatrics at NMC Royal Hospital in Dubai, said: "With the current situation, we all are forced to stay indoors for our safety, but poor exposure to sunlight increases the risk of Vitamin D deficiency, which may lead to poor mental health including anxiety, depression and problems with immunity besides weaker bones."