Dubai: Dubai Malls and business will be back to full operation today onwards after three months due to Covid threat. His Highness Sheikh Mohammad Bin Rashid Al Maktoum, Vice-President and Prime Minister of UAE and Ruler of Dubai confirmed this. Working hours for companies and operating hours of malls should fall within the timings permitted for public movement, which are currently between 6am and 11pm. According to the Supreme Committee of Crisis and Disaster Management in Dubai, headed by Sheikh Mansour Bin Mohammad Bin Rashid Al Maktoum, shopping malls have the freedom to choose any set of operating hours within that period. Currently malls in Dubai are working at 30% capacity. The announcement is now on Dubai Media Office twitter:
Meanwhile, permission to function is valid only if all the shops have the necessary precautionary measures like provision of hand sanitizers or hand wash. No customers should be allowed inside the shops or malls without masks. The committee said the decision is part of the gradual reopening of economic activities and efforts to restore normalcy, while ensuring precautionary measures are strictly enforced to protect the safety and well-being of employees, visitors and customers at malls and companies. Some extra measures like temperature screening of employees, visitors and customers, and provision of an isolation room for suspected cases are also made mandatory.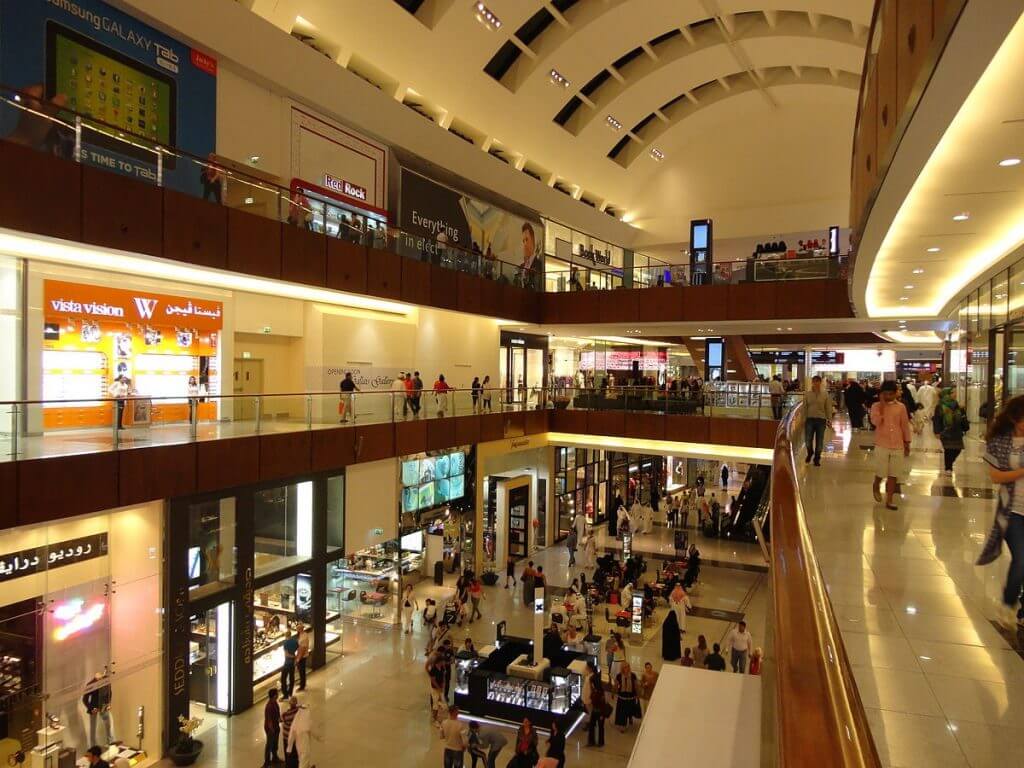 Companies must restrict the number of employees allowed to be present in the pantry at any given time and ensure all mandatory guidelines outlined by health authorities are followed. The committee said private sector employees suffering from respiratory conditions and those with compromised immunity are advised to continue working remotely from home. It stressed on the need for employees of private sector companies and shopping malls, and visitors to strictly follow precautionary measures, including wearing face masks, maintaining a minimum distance of two metres, using hand sanitizers and regularly washing hands with soap and water for 20 seconds. Inspections will be held to ensure full adherence to guidelines and violators will face fines.
List of sectors opening in Dubai:
Dubai Airport is now open for people who want to return to the UAE and for transit passengers.
Gyms reopen with 50% capacity.
Cinemas reopen with 30% capacity.
Dubai attractions like Dolphinarium, Ski Dubai, ice rink and the Green Planet reopen with with social distancing and constant sterilization.
Dubai salons reopen with 50% capacity.
Malls in the city will remain open from 10 am – 10 pm everyday.
Dubai retail stores and wholesale outlets reopen.
ENT Clinics, children's health centres be open, and will permit. surgeries that go up to two-and-a-half hours.
All government centres like Amer and Tasheel are open.
Dubai Economy announced that offices and commercial activities can resume business with 50% capacity. Previously, 30% was the permitted workforce. However, the percentage has increased now. Besides, elevators must have clear markings on the floor indicating social distancing.