As the community reels in shock after an Indian couple was killed in their home recently, the Dubai Police and security experts have called on residents to be more vigilant and bolster home safety measures.
The couple from Gujarat, identified as Hiren Adhiya and Vidhi Adhiya, was found dead at a villa in the Mirador district of Arabian Ranches, a gated community in Dubai, on June 18.
They were sleeping at home when the suspect broke in. The police said the couple's 18-year-old daughter was also attacked but she managed to escape with minor injuries. The suspect was arrested within 24 hours after the couple's death.
Practice vigilance: Dubai Police
Colonel Adel Al Joker, assistant director-general for criminal research affairs at the Dubai Police, called on the public to always make sure that the entrances to their homes are closed and secured. He also encouraged the use of surveillance cameras.
Families must also keep money and other valuables away from the sight of strangers entering their homes, Col Al Joker added.
The police run a free home security service for residents who will be away on a long vacation. Private home security providers have also advised residents to remain vigilant and take all steps to ensure home safety.
Home security experts said a robust safety system at home is an essential part of life. Hassan Ali, divisional manager of engineering and technology at the Al Futtaim Group, said: "Most villas constructed in the UAE after 2018 are smart homes, which come with in-built security connectivity. Over time, I believe these solutions would be applied to every villa."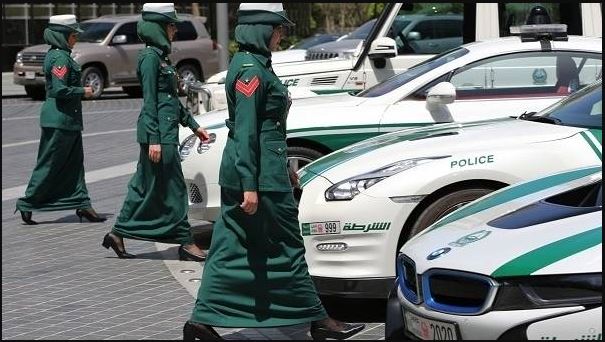 He added: "The Dubai Police's home safety service also ensures safety when the resident is out of home since it is linked directly to the Police HQ."
Ali also said home security systems are very affordable. "It costs 50 percent less than the latest phone on the market. And everything can be accessed using a mobile application. It also includes motion sensors."
Avoid posting 'holiday status' on social media
Ricky Jaiswal, founder of Handyman Guru technical services, a maintenance company, urged people to refrain from posting their 'holiday statuses' on social media as it becomes a reason for predators to attack. "People share too many details on social media and that is a way these predators would learn that your house his empty, making you vulnerable. You can install whatever gadgets you want at home, but if a burglar wants to attack, this is all the detail they need," he said.
He urged people to make it a habit to close their doors at all times and avoid leaving their keys under doormats. "Also, if you have workers coming home, collect a copy of their ID from them for safekeeping," said Jaiswal.
Heightened security at Arabian Ranches
Residents of Arabian Ranches were shaken as details of the attack emerged. Since the incident, they noticed an increase in patrols roaming around the neighborhood. Many have also beefed up security in their own homes.
Anand Nagaraj, a resident of Arabian Ranches for 15 years, said: "I haven't heard of anything like this happening at the Ranches in my time here. We have sealed our garden-side entrances, and everyone is looking to put in some security cameras and alarms inside their houses."
Nagaraj also said he is considering putting up a grill structure over their glass windows. He said the Ranches is generally 'a very safe locality' as it has a master community and smaller internal communities and all are protected by security personnel.
"Every little community is gated. They have beefed up patrolling, and people also seem to be a lot more vigilant," he added.
"The community members communicate through a WhatsApp group and, unknown to us, even the victims of the terrible incident were part of the group."
Another resident who lives in the same community, Mirador, said: "This breaks my heart, and it is very worrying because it happened when I was sleeping a few doors next to the home where the incident took place. Many houses at the Ranches are fitted with CCTV cameras, including mine. But I am now considering getting a fairly large dog to keep my family safe."
Keep your home safe
Make sure that all the entrances to the house are locked and secure
Don't leave the key of your doors under the doormats or other places easily accessible to others
Install surveillance cameras and other security systems
 Keep money and other valuables away from the sight of strangers entering your home
 Register for the police's home security service when you go on a vacation
 Avoid posting too many details about you or your vacation on social media
Collect a copy of the ID of workers to ensure safety