Air India express flights to and from Dubai have been suspended by the Dubai Civil Aviation Authority on a temporary basis from Friday, as a passenger to the Emirates turned out to be Covid positive. Friday's flights were re-routed to Sharjah but the flights would resume from Saturday. Initially, the announcement was a ban that lasts for 15 days from Friday, September 18 until Friday, October 2. But Civil Aviation Authority lifted the ban, just a few hours after it had declared it.
In a statement posted to Facebook, the airline said: "All Air India Express flights from/to Dubai will operate as per original schedule with effect from tomorrow September 19". The DCAA had previously issued a notice to the airline on September 2 after another of its passengers travelling from India to Dubai tested positive for the virus.
On Friday, Air India Express confirmed it had transported two passengers with Covid-19 from India to Dubai. "The notice has been issued on account of erroneous acceptance of one Covid positive passenger by the Airline's ground handling agents at Delhi and Jaipur on Air India Express flights to Dubai on 28th August and 4th September respectively," it said on Twitter.
"As per information gathered, passengers who were seated in close proximity to the Covid positive passenger on each flight had undergone Covid test / quarantined as determined by the Dubai Health authority. The Airline has reiterated the instructions to the handling agencies in India to strictly adhere to the regulation / SOP in relation to acceptance of passengers on the Airline's flights", Civil Aviation Authority said on a statement.
The statement added that the airline has instructed handling agents to implement a three-tier checking policy to "avoid such lapses" in the future. "Based on the Airline's communication to them, the concerned ground handling agencies have taken appropriate punitive action against their employees who have been held accountable for the lapse at Delhi and Jaipur," the statement adds.
The airline also confirmed it had sent a letter to DCAA prior to the notice being issued to offer its "profuse apologies".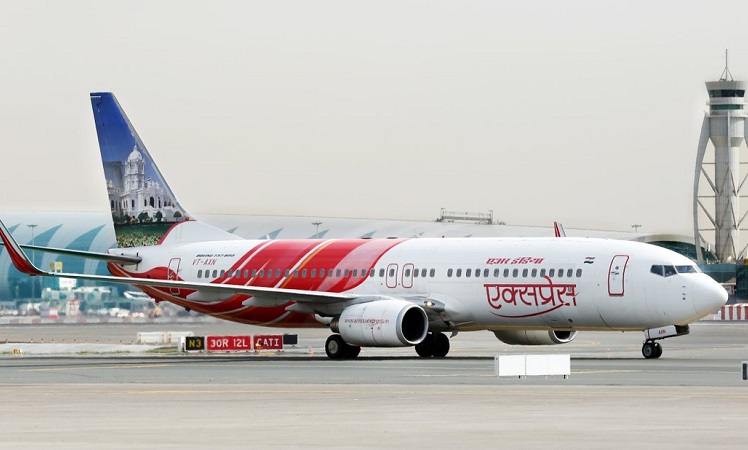 Consequent to the initial ban on Friday, Air India Express cancelled two scheduled flights from Dubai to New Delhi and Mangalore. An employee from the DXB airport unofficially reported that Air India's all flights on Friday to Dubai are re-routed to Sharjah International Airport.
The DCAA has instructed Air India Express to pay all expense incurred by the relevant authorities, as well as any medical bills or quarantine costs of other passengers on the flight, as well as any other expenses incurred. It also advised the airline that it will need to submit a "detailed corrective action/procedure" plan to prevent the same thing from happening again.
Air India Express has been operating flights between India and the UAE under the two countries' air bubble agreement. It has been repatriating a number of passengers to India as part of the Vande Bharat Mission, and has been flying passengers eligible to return to the UAE back from India.
The UAE government rules dictate that all passengers travelling from India need to show an original negative certificate from a PCR test done no more than 96 hours prior to the flight.
Meanwhile, a similar incident occurred with Hong Kong in August when it suspended all Air India flights from August 19th to 31st as some passengers upon arrival at Hong Kong tested positive for the virus.