There is no doubt that Dubai has one of the best views. And being in such a beautiful place like Dubai, its best to relish the hot and delicious bbq dishes along with the wonderful display of Dubai's beauty! And so, to make your experience in Dubai even better, here are the best bbq restaurants in Dubai.
An amazing ambience that would make your visit to this place your favourite part of the day. Along with the elegant appearance, you will be relishing the most unforgettably delicious Korean-style bbq dishes. Infact, Sumibiya is the 1st to serve Yakiniku style Korean BBQ in Dubai. You can also ideally arrange for parties and spend a memorable evening with your friends and family. With the best quality food, most gorgeous presentation and an amazing aura, you will have quality time whenever you visit Sumibiya Korean BBQ.
Venue: Radisson Blu Hotel Dubai Deira Creek Baniyas
Time: Sunday to Thursday it is 6 pm- 11 pm; while on Friday and Saturday it is 12.30 pm- 3 pm and 6 pm- 11 pm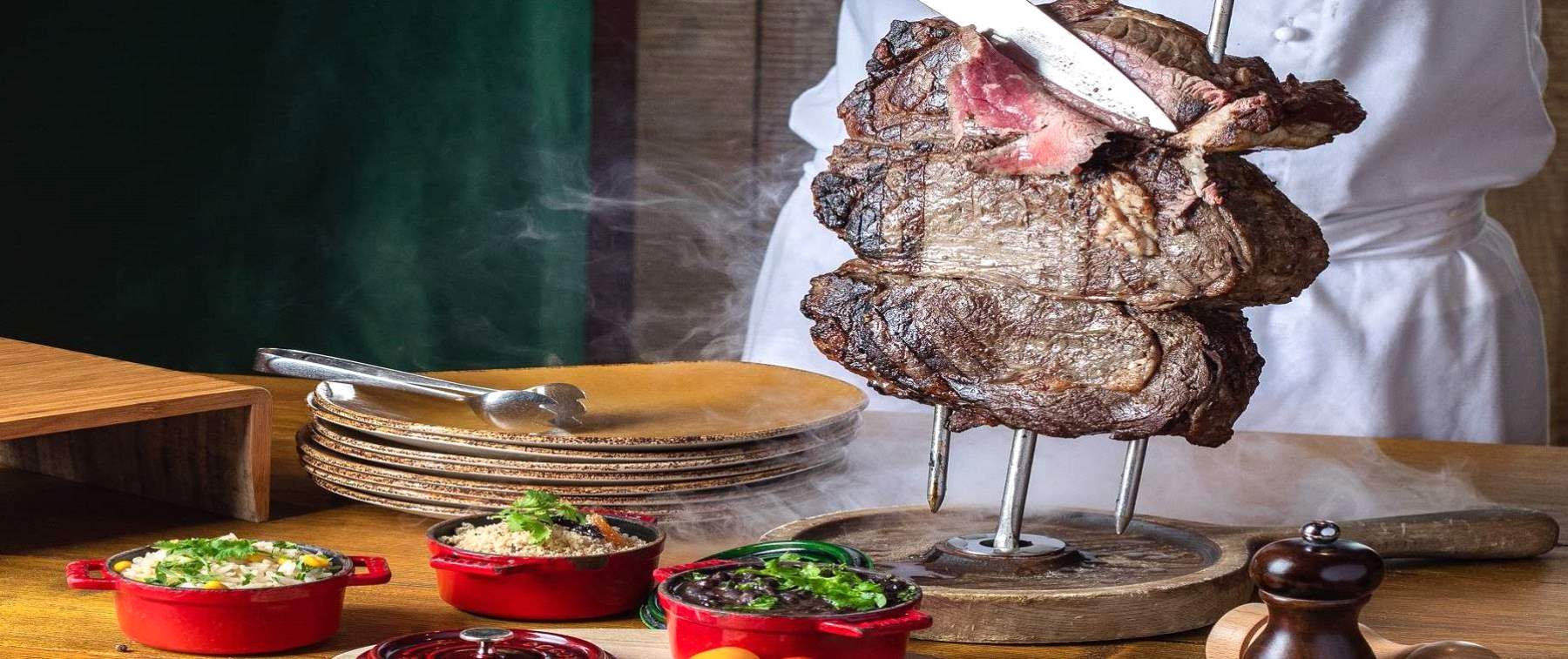 The view that you will get from this place is unprecedented. And, the food will just take the magic of the ambience a level higher. Fogueira is the first place in Dubai to serve Brazilian Churrascaria. So, you get to savour the authentic Brazilian Churrascaria along with a beautiful view overlooking the windows! It has a soothing and chic ambience. You will be relishing the best quality and most delicious Brazilian BBQ dishes while enjoying the soothing atmosphere ideally.
Venue: Delta Hotels by Marriott Jumeirah Beach, Jumeirah Beach Residence
Time: 6 pm – 12 am; on Fridays, it is 12 pm- 3 pm, and 6 pm- 12 am
Revel in one of the best places in Dubai to give you a taste of the remarkably delicious American BBQ dishes. This place has its menu sorted for every type of party. Be it a ladies night or event or family brunch; it will cater you with the most relishable dishes matching your event. Also, the splendid happy hours will surely keep up to their name and give you some of the most rejoicing and memorable hours of your life! The rooftop setting, with the twinkling lights, soothing breeze and the impeccably gorgeous view of the Marina, will make your moments even more brighter and cherishable in Dubai!
Venue: Wyndham Dubai, Marina
Time: 5 pm- 1 am; Brunch timings include 7 pm- 10 pm on Fridays and Thursdays; Happy Hours timings include 5 pm- 8 pm and 11 pm- 1 am
Enjoy a quality time with your friends or family with the best quality, sizzling BBQ dishes at Daddy's SmokeHouse in Dubai. Is it the authentic style that you are craving? Or, do you want your BBQ to have some unique twists of taste in it? You can have it all, just the way you want in this place. It is their motto that "If it doesn't taste good, it doesn't go on the menu". So, all you can expect from here is finger-licking tasty BBQ dishes at the most affordable prices and a great environment to spend a relaxing time.
Venue: AL Rabia Tower -Majan- DubaiLand
Time: On Thursday to Saturday it is from 12 pm- 12 am; from Friday to Wednesday it is from 12 pm- 11 pm; it is closed on Mondays
It will be a blessing for your taste buds to visit this place. Back to Grills blends hand-picked food styles worldwide and instils a global food experience in one place. Thus, there is no doubt that the dishes you will savour here will be the most unique and inimitable ones. And, it is not just the food which is worth mentioning here. The ambience, too, is unparalleled to any other place in Dubai. It has an authentic and traditional interior that comprises wooden structures as well as the background. Thus, it imparts the perfect vibes of a traditional place of grill and is thus regarded as among the best bbq restaurants in Dubai.
Venue: Multiple locations
Time: 11.30 am- 11.30 pm
There are the best bbq restaurants in Dubai to relish the sizzling hot BBQ dishes. Spend time with your friends or family or even yourself with splendid ambience, view, and definitely food and enjoy the best moments you can create!