You will never find any cuisine unavailable in the city of Dubai. It is a place where you can savour any type of dishes you crave for. And, one of them is Egyptian cuisine. They are unique, delicious and mesmerising. Thus, here are the best Egyptian restaurants in Dubai where you can readily visit and cherish the mouth-watering taste of Egypt!
If you desire to relish the traditional dishes of Egyptian cuisine, no other place in Dubai can be as ideal as Hadoota Masreya Restaurant. The menu consists of delicious classical delicacies of the Egyptian style. This place also offers the opinion of a buffet. Some of its most desired dishes include Molokhia, Falafel Sandwich, Macaroni Béchamel and Alexandria liver. The exemplary taste of its food makes it the best Egyptian restaurant in this city. Additionally, it has a pleasant and warm ambience. It gives you an authentic Egyptian vibe. Therefore, you feast on the most sumptuous dishes in a fabulous environment.
Venue: Ibn Battuta Mall
Time: 9 am-12 am
Masmat Baha Restaurant is a lively and vibrant place to enjoy meals of the Egyptian style. Here, the services and staff are extremely amiable. The dishes here are absolutely lip-smacking. Their menu integrates a large variety of delicacies that will completely mesmerise your taste buds. So, if you are looking forward to spending some vibrant time with your friends and family, Masmat Baha Restaurant is the perfect place.
Venue: Al Waheda
Time: 10 am- 3 am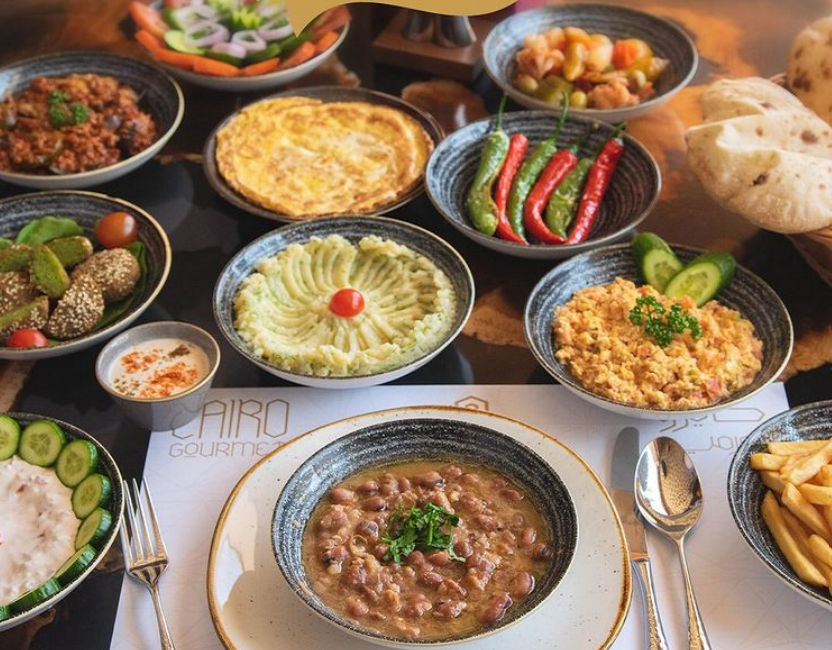 Cairo Gourmet is one of the best places to fancy authentic Egyptian dishes in Dubai. The range of delicacies that are included in its menu is unprecedented in number as well as deliciousness. Each and every dish available here has the perfect blend of Egyptian spices, essence and authenticity. The interior has a gorgeous seating arrangement. The ambience here is cosy and perfect for spending quality time with friends.
Venue: 260 Al Diyar Building – Sheikh Zayed Rd
Time: 7 am- 4 am
AL AMOOR EXPRESS RESTAURANT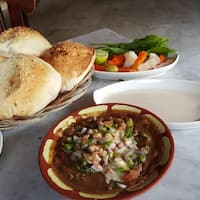 Al Amoor welcomes you with a beautiful outdoor seating arrangement. You can readily have a fun time with your partner, friends or family while relishing the delicious dishes. The interior is equally magical, with a pleasant aura all around the place. Its themed decor mesmerises every visitor. The dishes served here are authentic Egyptian cuisine. And they will surely make your mouth go all watery! The most craved delicacies of this place are Falafel Pita and Falafel Sandwich.
Venue: Ground Floor, Al Zarouni Building, Halim Street, Opp. Mall of The Emirates – Al Barsha 1
Time: 7 am- 4 am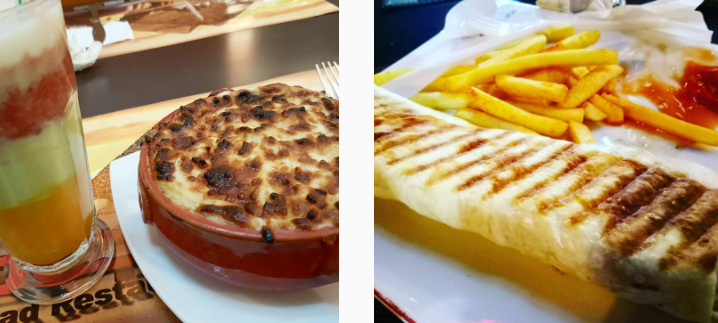 GAD is another beloved restaurant of dubai, known for its lip-smacking Egyptian dishes. The blend of traditional essence, along with some unique deliciousness, is the speciality of this restaurant. It is one of the optimal places to crash in when you want to spend a fun time with your friends and enjoy some delectable food. And, when you are a fan of the taste of Egypt, it becomes the cherry on top of the cake. The ambience is absolutely jolly and vibrant. Thus, making it the perfect destination for good food and a great time!
Venue: Khalid Bin Al Waleed Rd
Time: 7 am- 2 am
These are some of the impeccable places in the city where you will find the exquisitely delicious essence of Egypt. Thus, visit these best Egyptian restaurants in Dubai, and savour the most delectable and sumptuous delicacies from the land of Egypt.
Looking for visiting restaurants in any other cuisine? Here goes the list!