Winters are approaching, but the weather at the beaches is pleasant. This calls to spend a fantastic time at its beach clubs. Dubai is the abode of several splendid beach clubs. And, nothing can parallel the quality time you can spend. Whether alone or with your friends, sipping on your favourite drinks and enjoying the fun time at the beach clubs! You can have cool drinks for refreshment and the best ambience to spend amazing time at the best beach clubs. So, here are the best and the coolest beach clubs of Dubai you can spend an excellent time in.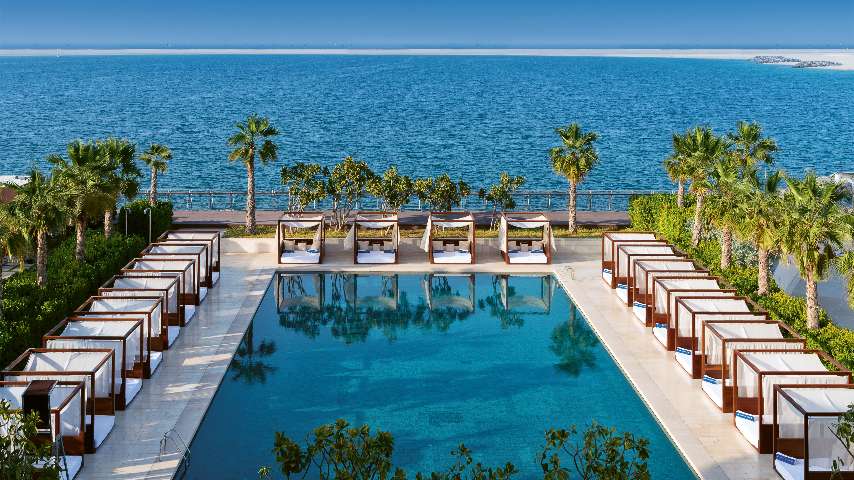 The yacht club of Bulgari is as splendid as the Bulgari Resort & Residences. You find the aura of the Mediterranean Coastline in this beach club which will give you the perfect ambience to have a super-relaxing time while you slurp on your favourite drinks. Also, after you are solely satisfied with relaxing by the magnificent pool, you can readily feast in the Italian Restaurant, which is the club's signature place to feat in. Lastly, you can also enjoy your time with your family because this place also includes a place devoted to just the kids to have fun, called the Little Gems Club.
Venue: Jumeirah Bay – Jumeirah 2
Time: 9 am- 2 pm
Spending time at this beach club is like living a daydream. The elegant atmosphere and ambience of this place are added with the gorgeous blue lagoon. The place blesses you with such a milieu that it makes you forget all your worries and gives you the most soothing time to spend. It has great food, great ambience, and great artwork whose age scores back to the sixties.
Venue: Dubai Creek Club St – Port Saeed
Time: 9 am- 2 am
Want to enjoy summer with a blast, yet considering your health and fitness? Train Beach Club is the first beach in Dubai which is inspired by fitness. It has a restaurant and a bar that is loaded with delicious yet health-conscious food and refreshing drinks, which, too, are healthy. Furthermore, you can readily avail of the gym for working out and blow off the steam in the swimming pool of the cub. And last but not least, it is equipped with yoga, a boxing studio and a fabulous private beach. So, it is not just the coolest beach club but also the most unique and the fittest beach club in Dubai!
Venue: LaMer beach – 2 A St – Jumeirah 1
Time: 7 am- 12 am; while on Fridays it is 8 am-12 am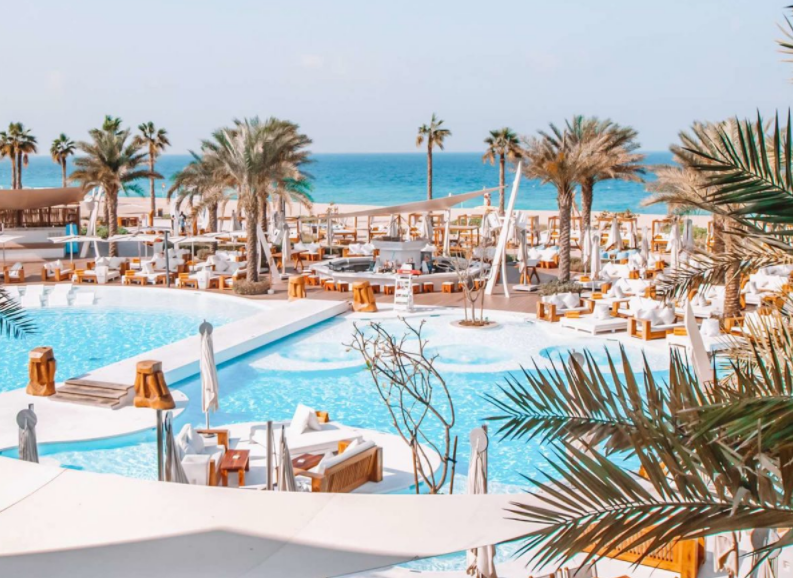 Refreshen your soul and mind as you spend an excellent time at the Nikki Beach Club with good food, good drinks and good music. This place is one of the most popular beach clubs in Dubai, despite being launched only a few years back. With its splendid location on the island of Pearl Jumeirah, it has the perfect tribal décor to compliment the ambience. So relax on the elegant cabana-style day beds while sipping on your favourite cocktails and relishing the most delicious foods at this place!
Venue: Nikki Beach Dubai, Pearl – Jumeirah
Time: from Tuesday to Friday it is 11 am- 8 pm; on Saturdays, it is 12 pm- 9 pm, and it is closed on Sundays and Mondays
This place is another popular and renowned beach club where you can spend an ideal time enjoying the cool of the beach while fancying the best qualities of food and drinks. This is the perfect destination for arranging for an afternoon party as the beach is as vibrant till its last hours as it is in the initial ones. With a gorgeous beachfront, three beautiful pools and a fantastic Rose Lounge, you are promised to have the best time to visit this place!
Venue: Caesars Palace Dubai, Bluewaters Island
Time: 10 am- 1 am, and on Thursdays, it is from 10 am- 2 am
These are the best and the coolest beach clubs you can find in Dubai. So spend your time relaxing with a cool glass of your favourite drink and sunning in these splendid places. Make your time memorable and fun as you visit these fantastic beach clubs beaming with refreshment, food and fun!