Dubai Ports World and Expo 2020 Dubai have become a global partner and founder of the Earth Shot Prize, the most prestigious environmental award in history that will stimulate change in the world with actions spanning a decade in the pursuit of Fix our planet. The Earth Shot Prize is an award founded by Prince William and an initiative of the Royal Foundation of the Duke and Duchess of Cambridge.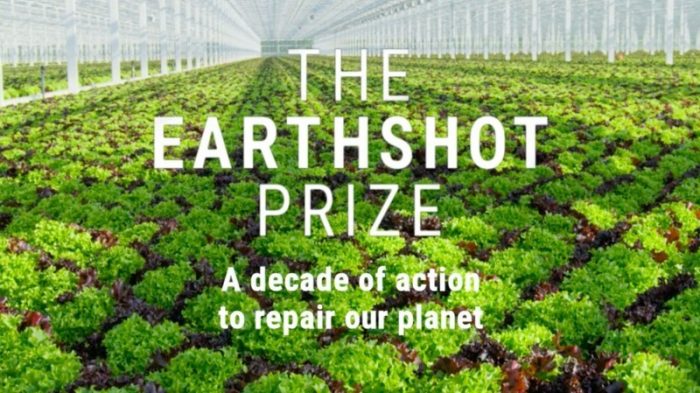 The Earth Shot award is inspired by the "Moonshot" space challenge launched by the late US President John F. Kennedy, where this challenge has united millions of people around the world in order to get a human being to the surface of the moon, and revolves around five points that are protecting and restoring nature, purifying the air, returning life to our oceans, building a world without waste, and reforming the climate. If these goals are achieved before the end of the decade, Each would improve life on Earth for generations to come.
These goals constitute a unique set of challenges inherent in science, which aim to create new ways of thinking, as well as new technologies, systems, policies, and solutions. Prizes will be awarded to five winners each year for a period of ten years. The goal is to provide at least fifty solutions to the world's biggest problems by 2030.
His Excellency Sultan Ahmed Bin Sulayem, Chairman and CEO of DP World, said: "We at DP World believe in the importance of protecting the people of the Earth and our planet in which we live by setting global standards for safety and the environment. We focus on making a positive impact on economies and societies. Everywhere we operate, we are proud to be a founding partner in a global Earth Shot Award consortium, and we look forward to collaborating closely with the Royal Foundation of the Duke and Duchess of Cambridge to implement this ambitious and important project. "
Her Excellency Reem bint Ibrahim Al Hashemi, Minister of State for International Cooperation and Director General of the Dubai Expo 2020 Bureau, said: "We know that the next ten years represent a critical period for humans and our planet, and that living in balance with the earth and its resources is essential for the future of billions of people around the world. Expo 2020 Dubai is a place where countries and peoples explore solutions to challenges such as climate impact and sustainability, and inspire people to think and act differently for change for the better. Together with our main partner, the "DP World" group.