The Dubai Culture and Arts Authority "Dubai Culture" continues the works of the fourth edition of the Book Fair used for the year 2020 at the Al Mankhool Public Library in Dubai, which is organized during the period from 8 to 24 December, a translation of the wise leadership directives in establishing a reading community and starting from From the Authority's commitment to contribute to achieving the principles of the National Strategic Plan for Reading 2016-2026 aimed at establishing the habit of reading in a sustainable manner among all groups of Emirati society and residents of all ages.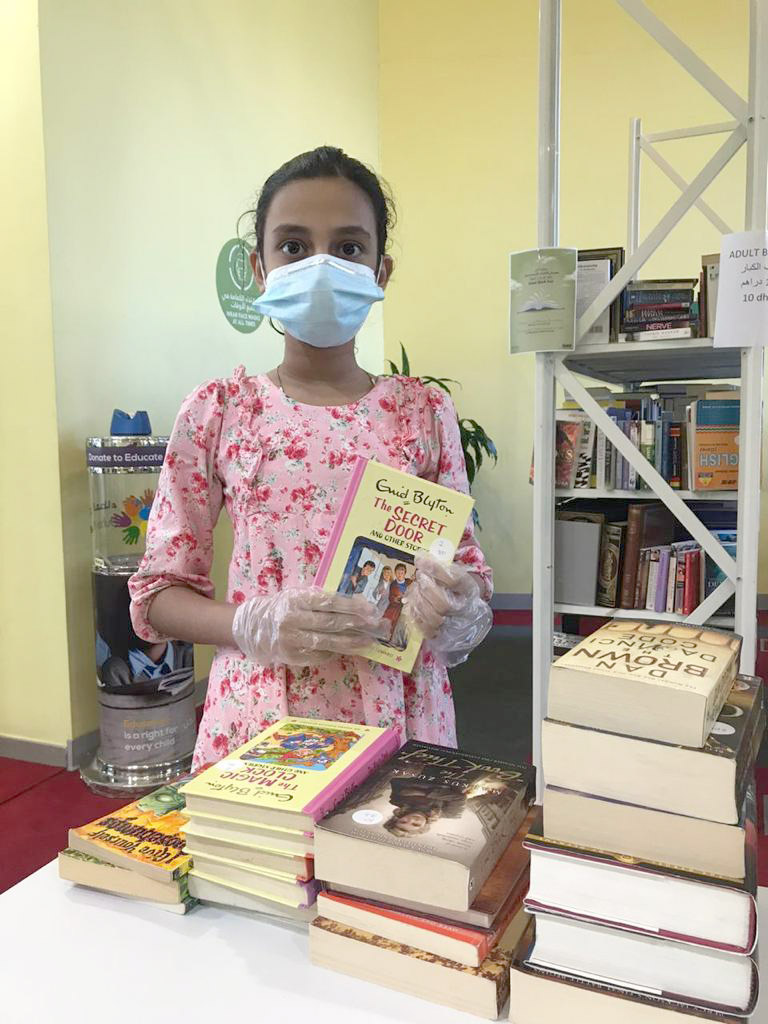 Organizing the exhibition comes within the initiatives of the cultural program for Dubai Public Libraries launched by the authority under the title "Dubai Reads" in the year 2017 with the aim of contributing to spreading knowledge, encouraging interest in the book and enhancing the passion for reading among the various categories of the UAE society, and through it aspires to sell used books at nominal prices to be reused. And to make the book accessible to everyone.
The 2020 edition of the Used Book Fair is witnessing a remarkable turnout by the public, as it displays a variety of English books as well as Arabic books for adults and children, in order to meet the needs of the library audience with its different cultures, as it is frequented by a large number of non-Arab community members.
The exhibition is considered one of the activities desired by the public due to its important impact on the development of the culture of reading and its sustainability among members of society of all ages and cultural backgrounds. It accompanies the "Dubai Culture" firm belief in the importance of libraries and writers in building an educated society armed with science and knowledge and seeks through it to instill a love of reading in the souls of Children who make up future generations so that reading is a way of life that makes a long-term impact on the present and future of those generations. The exhibition is organized for the second year in a row in partnership with the Dubai Cares Foundation to benefit from the proceeds of the exhibition in various charitable works.
The exhibition also reflects Dubai Culture's awareness of the importance of introducing the book into the lives of community members, old and young, linking them to reading and facilitating their acquisition of knowledge during different age stages. Community members so that reading becomes a culture and social behavior rooted in everyone and contribute to the graduation of a generation of readers capable of innovation and leadership in a way that strengthens Dubai's position as a global center of culture and establishes the position of the United Arab Emirates as the capital of content, culture and knowledge.
It is noteworthy that the exhibition is held annually, whether in one of the public libraries or in one of the main vital centers in the emirate. .