The Dubai Electricity and Water Authority launched a new service that allows all electric vehicle owners registered in the Green Charger service to charge their cars using the DEWA smart application by scanning the QR code available at 240 public green charger stations affiliated with the authority to allow They can recharge their cars using the app or using the "Green Charger" card.
His Excellency Saeed Mohammed Al Tayer, Managing Director and CEO of Dubai Electricity and Water Authority said: "The authority believes that the future requires radical transformations and transfers that keep pace with all the tremendous developments and changes that are taking place around us, and we are working to achieve the Dubai 10X initiative launched by His Highness Sheikh Mohammed bin Rashid Al Maktoum, Vice President.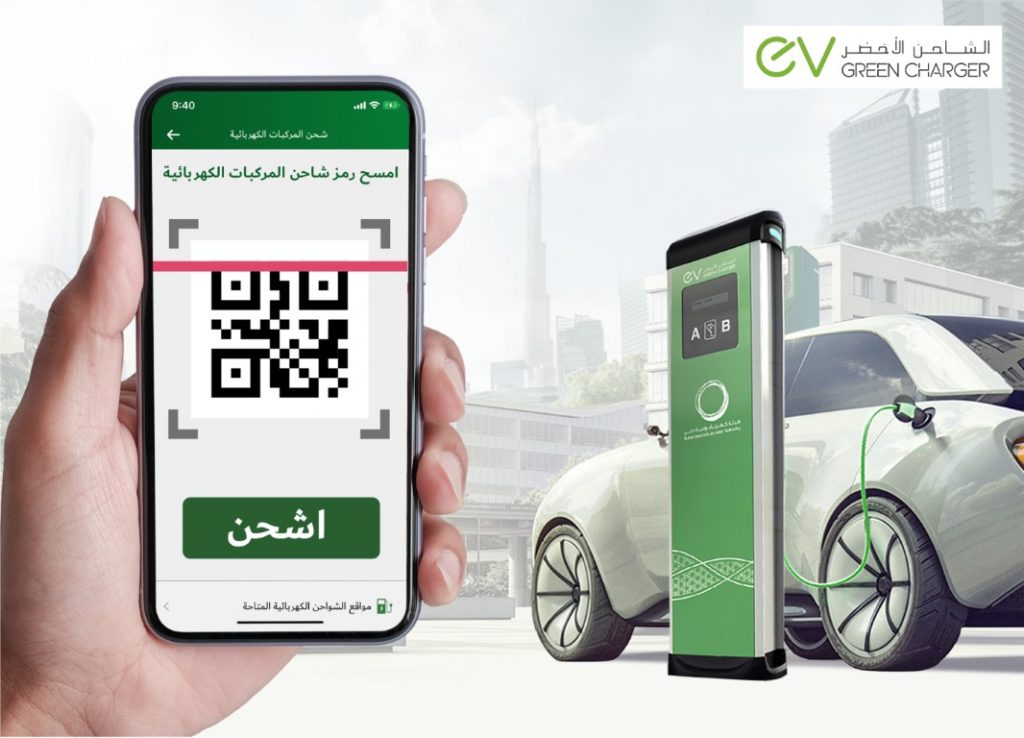 The State, Prime Minister and Ruler of Dubai "may God protect him" to develop the services of the Dubai government to implement today what other world cities will implement after 10 years and the Dubai Plan 2021, which aims for Dubai to be a pioneer and innovative in meeting the needs of the individual and society and making Dubai an integrated, smart, sustainable and innovative city in managing its resources. And improving the quality of life in it and consolidating its position as a global example in the field of green economy.
The authority adopts innovation, the latest disruptive technologies and the techniques of the fourth industrial revolution to consolidate its flexibility and readiness to adapt and provide solutions that facilitate people's lives and encourage them to participate in achieving sustainable development and reducing the carbon footprint.
It is noteworthy that the authority launched the green charger initiative in 2015 to encourage the public to adopt sustainable means of transportation and the acquisition of electric and hybrid cars in a way that contributes to preserving the environment. The authority provides more than 240 electric charging stations in different locations in the emirate of Dubai. Smart Authority or its website or by using digital mapping platforms in addition to dedicated charging station platforms.
The authority provides a free charging incentive for non-commercial car owners registered in the "green charger" service to enable them to charge their electric cars through the green charger stations for electric vehicles of the authority for free until December 31, 2021, provided that this is exclusively available at public charging stations and not at home charging stations. . As for the owners of commercial vehicles belonging to institutions, companies, governmental and semi-governmental bodies, they must pay a fee of 29 fils per kilowatt hour.