The Dubai Festivals and Retail Corporation has held two concerts to celebrate the 49th National Day of the United Arab Emirates.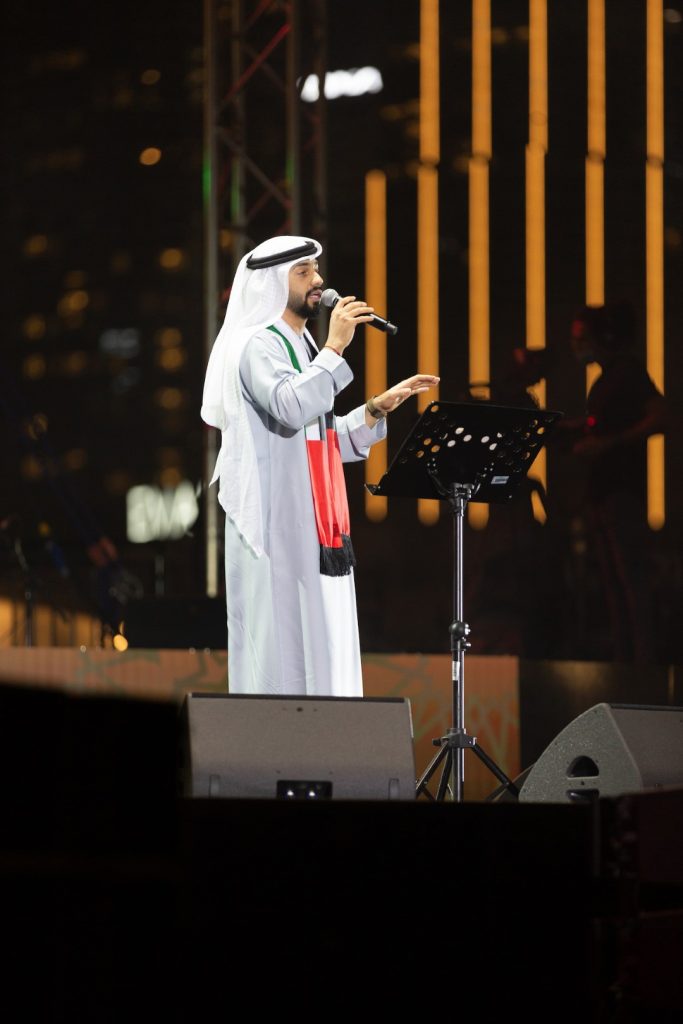 The Foundation, in partnership with the group "MBC" and "Ammar", hosted the singer Belqis and the artist Mohammed Al Shehhi on December 2, Aida Al-Minhali and Shamma Hamdan on December 3, in Burj Park in the center of Dubai.
Where the audience of the two concerts enjoyed the most famous songs of the participating singers, along with a group of songs Favorite Arab and contemporary Gulf.
During the two parties, Emirati singers expressed their pride in this precious occasion.