Emaar Properties is preparing for the New Year's celebrations this year with dazzling displays that include fireworks and lights that direct the world's attention from the Burj Khalifa, the tallest tower in the world.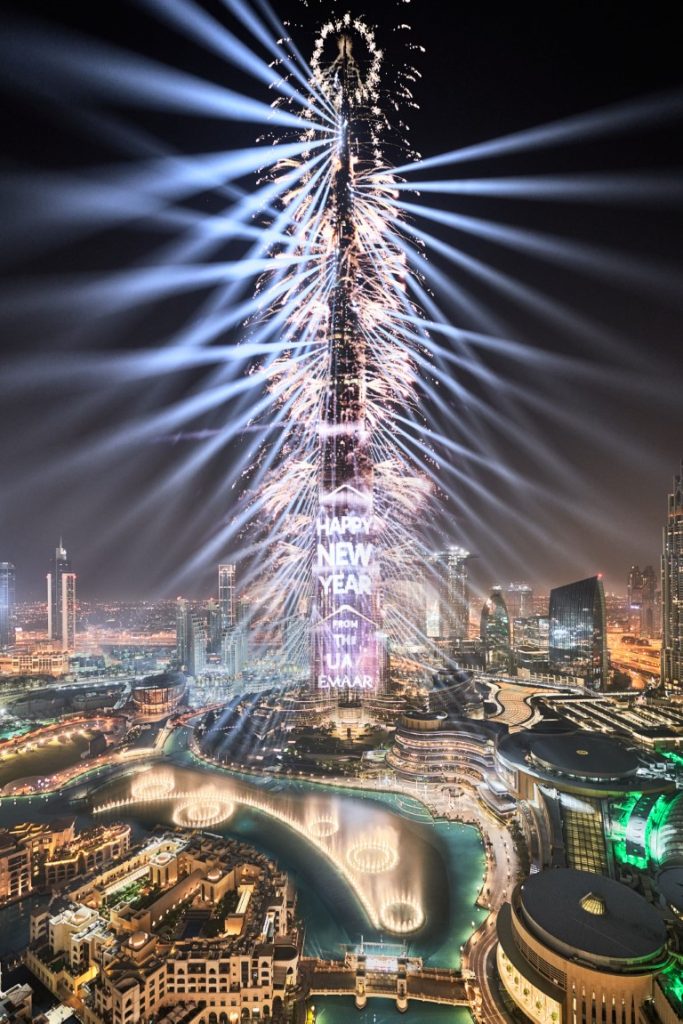 Emaar confirmed the implementation of the necessary preventive measures, including the installation of thermal detection cameras in all its facilities, which will include human gatherings during the New Year's Eve 2021 event, in addition to non-contact payment systems and continuous sterilization of its facilities, in addition to applying the rules of physical distancing in compliance with health measures and preventive measures imposed by government agencies To limit the spread of the epidemic.
Visitors to the event, which will decorate the Downtown Dubai area, or who follow it via live or digital broadcasts from around the world, will enjoy the spectacular festive atmosphere and shows.
In addition, Emaar's celebration of New Year's Eve 2021 will be broadcasted on mydubainewyear.com, starting at 8:30 pm local time.
Mohamed Alabbar, founder of Emaar Properties, said, "We at Emaar believe that making a proposal worthy of Dubai's international standing is a great responsibility that rests on our shoulders, and we are determined to present a bigger and more distinguished event this year and at a time when the world is facing many challenges, we are still united and we will welcome the year." New and we are more powerful than before. "
He added that Dubai's message to the world is hope, optimism and positivity, and they are the lessons that we have drawn from the positive values ​​represented by His Highness Sheikh Mohammed bin Rashid Al Maktoum, Vice President and Prime Minister of the UAE and Ruler of Dubai, "may God protect him", who also learned from His Highness that will is the real weapon that he possesses. Man to overcome the impossible and all that seems unattainable, and we, on our part, will do everything we can to implement these values ​​and spread happiness and positivity among people through our organization of the Emaar celebration for the New Year 2021.
The Dubai Downtown area will be adorned with a festive atmosphere and exquisite decorations to celebrate the event that millions around the world view each year. In addition, the Dubai Fountain shows will be synchronized with fireworks and other light shows to present an event that expresses Dubai's celebration and its interest in this event.
Downtown Dubai provides an opportunity for everyone to be part of this unique event. Restaurants and hotels located on Sheikh Mohammed bin Rashid Boulevard will open reservations for the event. In addition, the Burj Park welcomes families to enjoy live shows, and there will also be food and beverage outlets and a giant screen that will display the celebrations of the night of the year from All over the world It will soon be announced how family reservations will be made in this region.