Dubai Emerging Enterprises launched one of the innovative initiatives of the Dubai Chamber of Commerce and Industry to support entrepreneurship, in cooperation with VirtuZone, the fifth session of a series of weekly business meetings for startups and entrepreneurship, which runs from October 7 to December 16.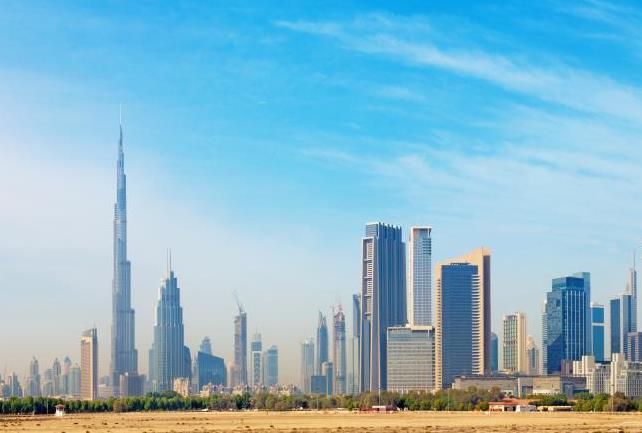 The series of business meetings that will be held virtually every Wednesday aims to shed light on a central topic of how to establish businesses in certain sectors in Dubai. This series comes within the framework of the Dubai Chamber's efforts to support entrepreneurs in the region and enhance the role of companies and emerging entrepreneurs and help them succeed in the business world. .
These virtual interactive meetings will focus on discussing this topic in sectors and areas including external expansion, financial technology, healthcare, delivery, logistics and transportation, food and beverages, skills, education, social impact and sustainability in addition to travel, tourism and hospitality, with the participation of a group of prominent speakers in the public and private sectors and from various fields and sectors. A guide on how to establish a business in each sector will be issued after the end of each session, to be a new tool to help emerging companies in the targeted sectors.
And in the first session of the meetings, 33 people discussed the topic of external expansion. Speakers included Anjani Kumar, Head of Partnerships and External Expansion at Turtle Mint, Abdulrahman Al Halafawi, Chief Operating Officer and Co-Founder of CupMina, as well as Paul Bryson, Director of Local Structuring at Virtu Zone, who shared their pioneering experiences in the business world.
Natalia Sisheva, Director of Entrepreneurship at the Dubai Chamber, said that the series of business meetings is an essential part of the Dubai Chamber's efforts to activate the constructive dialogue that serves the entrepreneurial process in the emirate, stressing that the virtual transformation of the chain will contribute to expanding the dialogue and its outputs on the importance of digital transformation in various sectors.
In turn, Bill Pitch, Chairman and Co-Founder of Virtue Zone, said: "We are delighted to share with the attendees the various market-related insights we have accumulated over years of empowering and helping entrepreneurs. We are delighted to work with Dubai Startups to create additional opportunities to push the local economy into action. We are at a crucial stage in which the way doing business requires a radical digital transformation, and we want VertuZone to be a catalyst in activating change across sectors locally and globally. Over the past sessions in 2018 and 2019, these meetings witnessed a wide participation of more than 1,300 participants from entrepreneurs, emerging entrepreneurs and investors in the region.