The low cost airline FlyDubai announced its offer to provide free medical coverage for their passengers over Covid-19 infection. All travellers who fly with FlyDubai will automatically be entitled to assistance towards medical costs incurred if they contract the corona virus. FlyDubai follows the path of Emirates, which had provided a similar to offer to their passengers in July. Emirates were the first airliners in the world to make such an offer.
FlyDubai offer is valid for all of its passengers who get infected by corona virus if their flight is in between September 1st and November 30th. According to the offer, the passengers need not worry about the incurring costs related to health care and quarantine if they receive a diagnosis when overseas.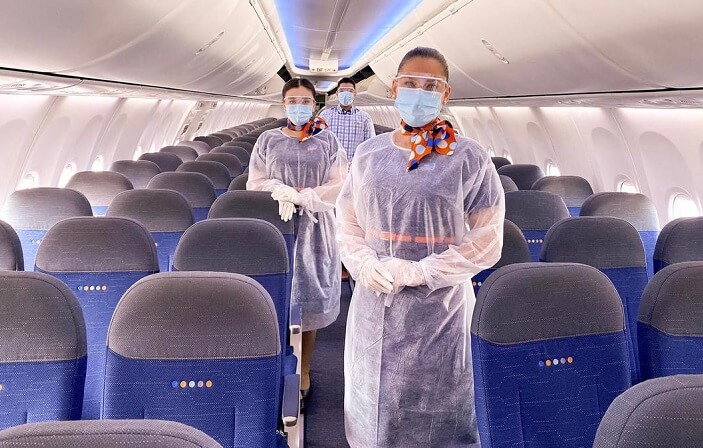 The assistance is valid for 31 days from the date of the first flight, regardless of whether it is a one-way or return journey. Passengers can even land in their chosen destination and continue on to another city – by train, bus or plane – and remain eligible for assistance from the airline for Covid-19 until those 31 days are up.
Policy cover in detail
FlyDubai provides the medical cover in collaboration with Nextcare, the claims management company that provides Emirates' Covid-19 cover too. The policy benefits are almost similar in both airlines.
Medical and hospital costs are covered up to €150,000 (Dh658,450) per person, as are quarantine costs of up to €100 (Dh449) a day, claimable for 14 days. The airline also pledges to cover the costs of transporting a body and up to €1,500 (Dh6,585) in funeral expenses if such a situation were to occur.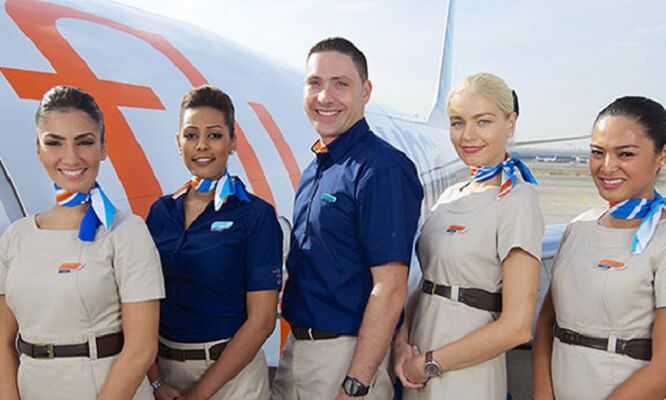 However, it does not cover the cost of a Covid-19 test, nor provide any assistance related to the virus if travellers have not tested positive for it. Flydubai hopes the new cover will encourage people to start flying again.
"We see the demand for travel starting to increase as more countries gradually lift restrictions on international travel. Safeguarding the passenger journey with added precautions and enhanced procedures will help to stimulate the flow of trade and tourism globally," said Hamad Obaidalla, chief commercial officer at Flydubai.
Travellers booking flights with Flydubai do not need to fill in any form to claim the Covid-19 assistance. Instead, those who test positive for the corona virus should contact the airline's dedicated Cover Assistance team. They are reachable 24 hours a day, seven days a week by phone, Whats App or email.
Codeshare renewal
The Codeshare partnership between Emirates and FlyDubai was renewed very recently. According to the updates, the customers of both airlines can access a wider variety of travel options around the world with more than 100 destinations served. After the decrease in Covid cases, with the approval from the Aviation ministry, both the airlines have restarted its schedules.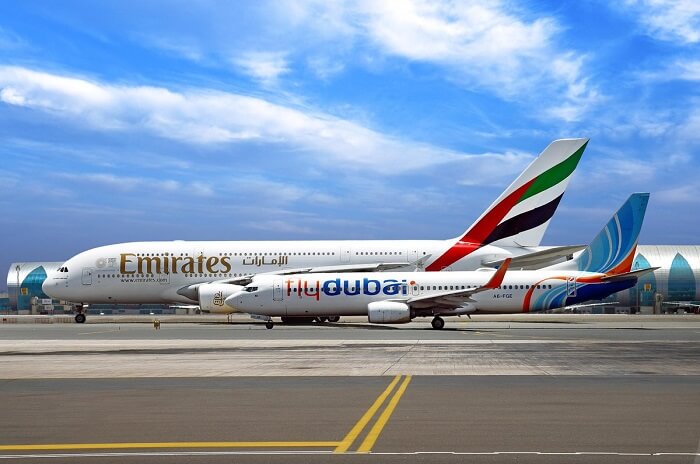 Emirates operates to more than 70 international destination, while FlyDubai operates to more than 70 cities, including Kuwait, Jordan, Iran, Australia, New Zealand, US and many more in Asian and European continents.
Those flying to Dubai from any destination must have a Covid-19 PCR test before travelling. This applies to UAE citizens, residents and tourists.