Isn't it fascinating to see animals in the wild on National Geographic? What if you get a chance to see them live in the same style? Dubai Safari Park has them on display for the first time. It's a park with a wide variety of wild creatures, all hailing from various parts of the world and species.
The animal park will give visitors a look behind the scenes for the first time.
This, in our opinion, is the most exhilarating activity you can do as a group with loved ones or friends. Safari Park will provide you with a unique and memorable experience. Let's learn more about the remarkable Dubai Safari Park together!
So, do you want to go to Dubai Safari Park and have a wonderful time? Here's a plan to help you get there.
It's in Dubai's Al Warqa 5 neighborhood. The site of the Safari Park was deliberately selected to fit the character of the animals, allowing them to acclimate quickly.
The park is located near Al Warsan 1, Eppco 2 bus station, and metro line 1. It is pretty simple to go to Dubai Safari Park's location.
To reach the park, you may hail a cab or reserve one online. The Al Awir/Ras Al Khor Road or Sheikh Zayed Bin Hamdan Al Nahyan Street lead to this neighborhood.
The metro system in Dubai also makes it easy to go to Dubai Park. Creek Metro Stop on the Green Line is the closest metro stop to the park. A taxi or an internet cab can be ordered from there, and the trip takes around 15 minutes.
You're probably wondering what's new this time.
This time, there are lots of new adventures in store for you.
According to Ahmed Al Zarooni, Director of the Dubai Municipality's Public Parks and Recreational Facilities Department, the park is "among the finest in the world."
Behind the scene experiences
Be prepared get closer to the animals, learn about the natural habitat and also care for them, under the watchful guidance of animal shepherd. Imagine being near such animals; isn't it mind-boggling and exciting?
New animals
These include Arabian wolf, squirrel monkey, mona monkey and white-cheeked gibbon. It also has around 11 new borns from of different animal species. Many new animals have also been added for the animal breeding programme
Animal shows
The coming winter season will be hosting bird show and Leopard Exhibition
Redeveloped Arabain Desert Safari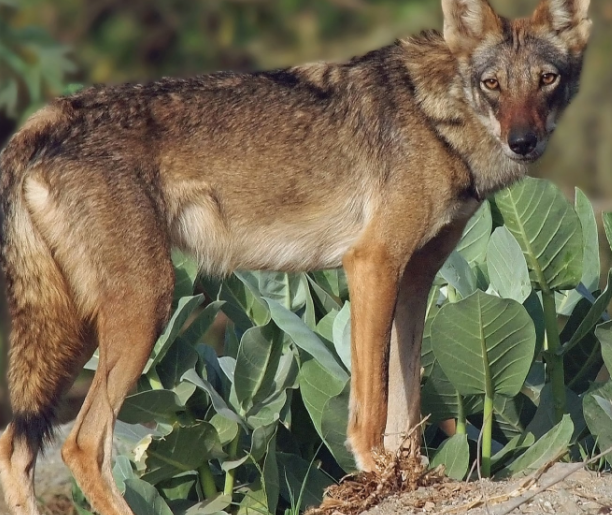 This area has undergone expansion by 10,000 square meters and is mainly meant for Arab wolves. It also hosts several local plant and tree species as well as unique formations of sand dunes which is quite suitable for the natural habitat of these animals. Infact the area is the largest to shelter Arabian wolves
As a result, don't become lost in the maze of tons of experiences. If you're visiting Dubai Safari Park, here are some things you should do:
Attend bird and reptile presentations in outdoor theatres
The Dubai Safari Park hosts a variety of exciting performances, including the animals' feathered friends and scaly friends. Experienced trainers and teachers oversee these performances. These natural amphitheaters are ideal for seeing a wide range of animals in all of their vivid colors and motion.
Feeding birds and animals can be once in a lifetime experience
Dubai Zoo hosts bird, giraffe and elephant feeding sessions so visitors may get up close and personal with the creatures. You'll arrive at there habitat thanks to the green car. You can feed the animals here while being closely supervised by the facility's staff.
Take a stroll around Asian Village
Asian Village is a natural wonderland that can only be reached by foot or by driving through the forests. This area may best be discovered on foot via the thick forest. It is home to gibbons, moon bears, Komodo dragons, and many other reptiles and amphibians. The houses in Asian Village are styled like their East Asian ancestors.
Spend some time relaxing at Wadi Village
The Wadi village is a great place to unwind at the end of your journey. The safari's leisure area is the place to rest after a long day of exploring. Snack on delectable treats from the cafeteria and eateries. Visit the solar-powered water streams and fishing ponds while you're there.
Visit the Children's Farm
The Kids Farm in Dubai Safari is a specifically designed area for children. They will be able to learn about traditional farm animals and farming methods while they are here. Children will learn about chickens, goats, lambs, cows, and how to ride a pony, gather chicken eggs, and milk a cow, while being on the farm itself.
Parting Words
Safari Journey Package includes admission to the African, Explorer, and Kids Farms and the train ride and reserved seats for the live performances.
The new season of Dubai Safari Park has started from September 27th. So, what are you still considering? Prepare yourself for the adventure of a lifetime!