The business circles in Dubai is excited to hear about the new Memorandum of Understanding (MoU) signed between Dubai Economy and Zoho, a global tech giant. Zoho is a multinational company that owns a wide portfolio of products and by the MoU, Zoho agrees to make enterprise-level technology available and affordable for all businesses in Dubai and help them in their digital transformation journey.
The service will be available over 45 applications, which seamlessly connects diverse functions of a business, free for the first year. The MoU was signed by Omar Bushahab, CEO, the Business Registration and Licensing sector (BRL) of Dubai Economy, and Ali Shabdar, Regional Director of MEA, Zoho Corp. This undertaking is appreciated to be a step towards making Dubai a trailblazer in digitalisation and global role model in driving a competitive knowledge economy, as targeted by the National Agenda 2021.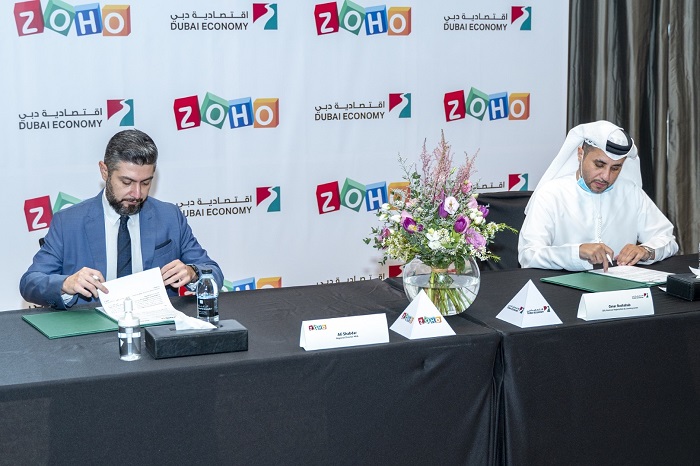 A greatest achievement for the entrepreneurs in this service is that the registered businesses can access 'Zoho One', which is a unified cloud-based suite of over 45 applications.
"We are delighted to sign the agreement with Zoho, which would provide solutions that facilitate easy procedures, saves time, effort and cost, and promote the happiness and satisfaction of the business community in Dubai and enhance their competitiveness. These solutions are value-added services, within an innovative environment that seeks to invest future technologies in driving the well-being and prosperity of societies through digital smart," Bushahab told the media.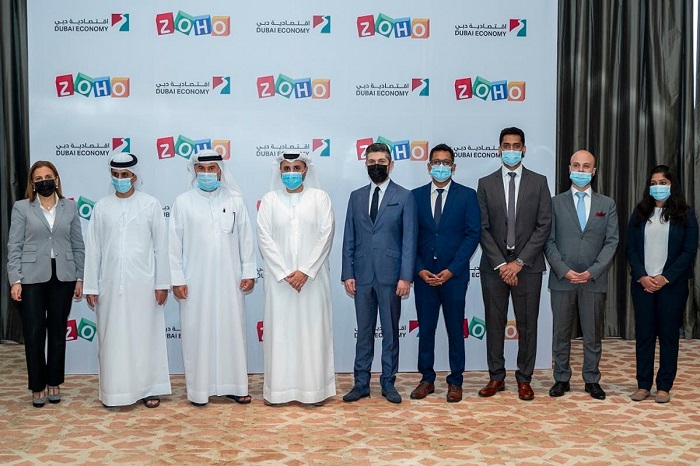 "We are excited about joining hands with Dubai Economy in their efforts towards scripting a digital future in Dubai," said Sridhar Vembu, CEO and Co-founder, Zoho Corp. "At Zoho, we staunchly believe that overall economic development stems out of an interconnected network of strong, self-reliant clusters. With that in mind, we are always committed towards supporting local economies in their growth journey. Having our MEA regional headquarters in Dubai and an ever-growing partner network in the country, allows us to serve our customers here better", he added.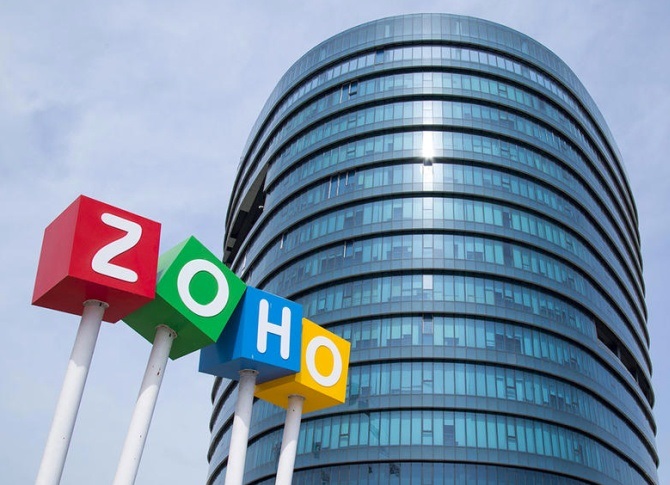 "With Zoho One, businesses can find all the necessary tools to run their business online in a single place. As we have built every app on the same technology stack, they work together seamlessly, and when the apps run together, business runs better", Mr Vembu was confident.
Zoho Corporation, which has roots in India, is mainly a software development company whose HQ is at Chennai. The organisation focuses on web-based business tools and information technology, including an online office suite, Internet of Things (IOT) management platform, and a suite of IT management software.