If you've been a longtime resident of Dubai, it can be hard to believe that the Dubai Metro is now past a decade. To celebrate its 11th anniversary, His Highness Sheikh Hamdan bin Mohammed bin Rashid Al Maktoum chaired a meeting at the Expo metro station.
He pointed out that the metro's success over the past 11 years is due to the leadership of His Highness Sheikh Mohammed bin Rashid Al Maktoum, Vice President and Prime Minister of the UAE and Ruler of Dubai.
He added that the project began "to establish Dubai as a global city and center for a modern lifestyle."
"Eleven years ago, we launched the Dubai Metro, which was a testament to the city's remarkable development journey," he added. "The metro has been the centerpiece of Dubai's urban boom and making it a city on the move.
It highlights Dubai's strategy in facing challenges through proactive practical solutions.
Sheikh Hamdan also highlighted the launch of the 2020 line in Dubai, which is a 15 km extension of the metro red line. He explained that the extension would lead the emirate to a "new phase of its journey."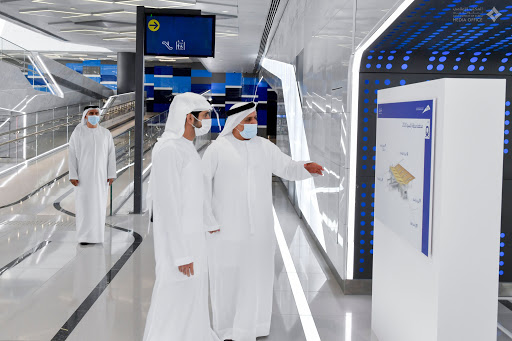 "Our vision is clear and the challenges will not prevent us from achieving our goals," he added.