The Sheikh Zayed Festival provided all elements of fun and entertainment for its visitors of all ages in a beautiful family atmosphere and gave them the opportunity to get to know the people of the world through their popular food, which they are famous for through 50 local, Gulf, Arab, Asian and international restaurants. Satisfying visitors with all their tastes.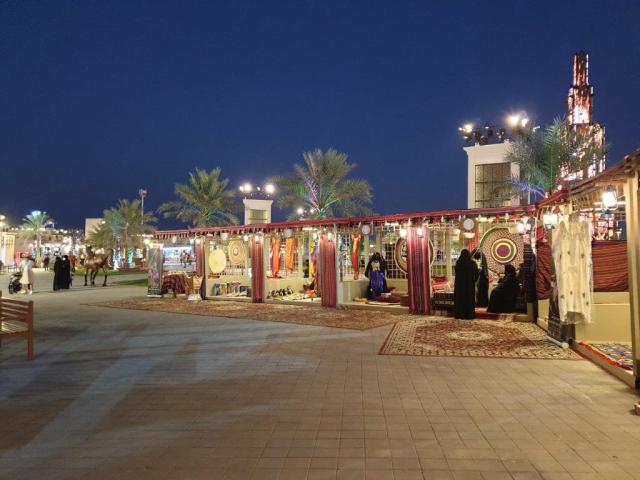 All squares and areas were equipped with dozens of tables and hundreds of chairs that were distributed at separate distances in accordance with the precautionary measures and prevention of the "Corona" virus, so that visitors could enjoy eating in a healthy, safe environment that takes into account the spacing between the seated, and maintains privacy at the same time.
Near Gate No. 2 there is a large dining area, which includes 10 restaurants, a lot of local, Arab, Asian, Gulf and international foods, including Emirati, Moroccan and Indian foods, international fast food, shawarma, biryani, pizza, bakery, in addition to a variety of Arabic and international sweets and drinks. Hot and cold.
At Gate No. 3 next to the International Games for Children "Kids Nation" there is a large dining area surrounded by 8 fixed food trucks to provide a variety of international meals and dishes, including Italian food in addition to local Emirati food, while 7 restaurants are served in the Al Wathba Market area. The others are international and local dishes, as well as Middle Eastern, Asian, Arab and Gulf dishes.
Emirati folk dishes have a large presence in many restaurants, such as Luqaimat, Balaleet, and others, while in the International Children's Games area, there is a restaurant dedicated to providing children's meals, and children can prepare their own meals and eat them on the festival grounds or take them with them to eat at home.