The Ministry of Health and Community Protection participated in the World Health Organization's celebration of launching the Global Strategy to Eliminate Cervical Cancer.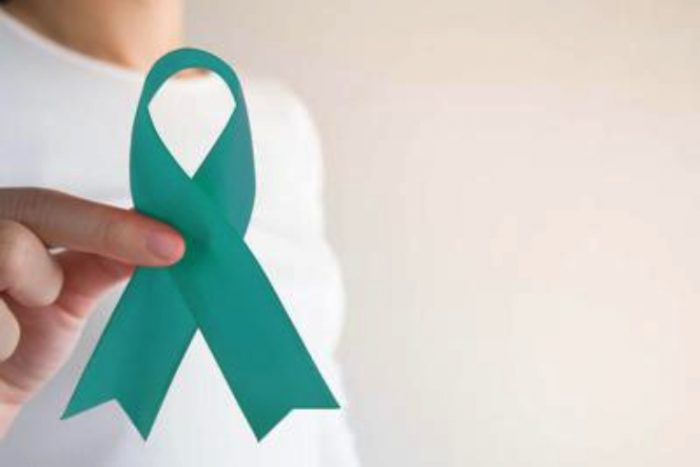 The occasion was accompanied by the lighting of the "Dubai Frame" in turquoise color in cooperation with the Dubai Municipality at 6:00 pm in conjunction with the lighting of famous landmarks around the world in the same color, indicating the beginning and concerted efforts to eliminate cervical cancer by conducting early detection examinations for the target groups and encouraging Take the HPV vaccine and treat early detected cases to ensure a high rate of cure.
His Excellency Dr. Hussein Abdulrahman Al-Rand, Assistant Undersecretary for the Health Centers and Clinics Sector, confirmed that the UAE is one of the leading countries regionally and globally in the fight against cervical cancer, as the Ministry of Health and Community Protection, in cooperation with health authorities, developed national guidelines for early examination of priority cancers, including cervical cancer. It is monitored periodically as part of its strategy to reduce the death rate from cancer in the country, according to the national indicators related to reducing the number of cancer deaths, in order to achieve the national agenda 2021.
For her part, Dr. Hayat Abdullah, the coordinator of the early detection of cancer program, indicated that early screening services for cervical cancer are available in all primary health care centers as part of the initiatives "calmness" and "early detection of cancer".
She explained that a cervical swab is performed for women from the age of 25 to 29 years every three years, and from the age of 30 to 65 years, the swab is every 5 years, as early detection examinations for cervical cancer help enhance the opportunities for prevention and treatment while increasing the rate of cure from the disease.
In turn, Dr. Laila Al Jasmi, Head of the Immunization Department noted that the Ministry of Health and Community Protection has included the papillomavirus vaccine that causes cervical cancer within the national program of immunization since 2018, where the coverage rate of the vaccine reaches 82 percent, which makes the UAE one of the first countries at the regional and global level In the fight against noncommunicable diseases.