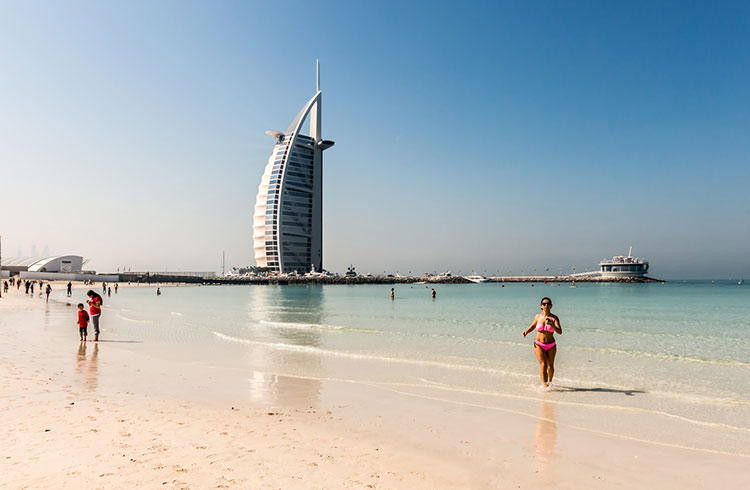 Dubai offers a plethora of exciting activities to enjoy on the weekends. Here are some top things to do:
Visit the Burj Khalifa: The world's tallest building offers stunning panoramic views of the city. Consider going during the evening to witness the city's skyline illuminated.
Explore the Dubai Mall: Adjacent to the Burj Khalifa, this massive mall offers not just shopping but also attractions like the Dubai Aquarium and Underwater Zoo, and the Dubai Ice Rink.
Jumeirah Beach: Relax on the beautiful beaches along the Jumeirah coastline, where you can enjoy the sun, sand, and turquoise waters.
Desert Safari: Experience the thrill of a desert safari, which often includes dune bashing, camel rides, sandboarding, and traditional entertainment under the stars.
Dubai Marina: Enjoy a leisurely walk along the Dubai Marina promenade or consider taking a boat ride to view the impressive skyscrapers lining the waterfront.
Dubai Fountain Show: Witness the mesmerizing choreographed fountain shows at the base of the Burj Khalifa, set to music and lights.
Dubai Parks and Resorts: If you're traveling with family, these theme parks include Motiongate Dubai, Legoland Dubai, and Bollywood Parks Dubai, providing a day full of fun and entertainment.
Global Village: Depending on the time of year, you might be able to explore this multicultural festival park featuring pavilions from different countries, offering food, shopping, and cultural performances.
Dubai Creek: Take an Abra (traditional boat) ride across Dubai Creek, exploring the historic neighborhoods of Deira and Bur Dubai.
Al Fahidi Historic District: Wander through the old district's narrow lanes, visit art galleries, museums, and immerse yourself in Dubai's heritage.