Opening of a new skyscraper in a city that is famous for its skyscrapers is no big a news. But there is something special with a new 53-floor tower just opened in the Dubai International Financial Center (DIFC) area. ICD Brookfield Place, which offers 139,000 square meters of office and retail space, opened in September in the DIFC area declares that the Emirate remains a key international business hub, despite the challenges of the Covid-19 pandemic.
This megaproject costing around 1 billion US Dollar, began in 2015 and was opened this September. The Brookfield Place is 282 meters high.
"It sends a clear signal that Dubai, and the DIFC area in particular, remains a strong regional and global financial hub," said Saeed Al Abbar, managing director at specialist engineering consultancy AESG, which worked on the project. "It is also a signal that business is still prosperous in this region despite the challenges created by the pandemic", he added.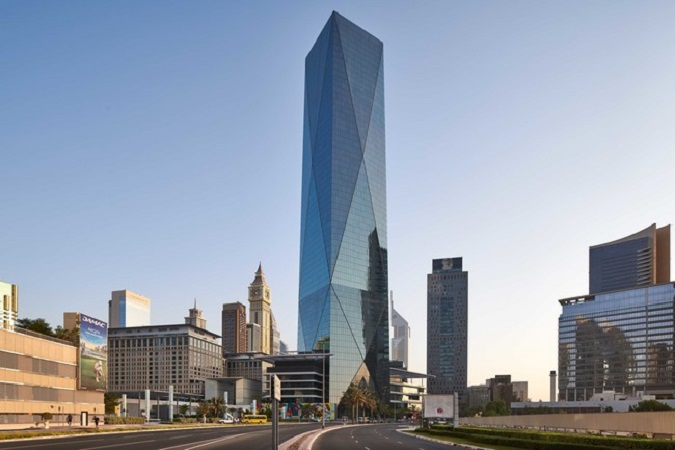 The building has 92,000 square meters of office space, about 15,000 square meters of retail space and 13,000 square meters of green space. Rob Devereux, chief executive of ICD Brookfield and Brookfield Properties Middle East, said the property was a vote of confidence for the megaprojects Dubai was renowned for.
"We are confident that as the anxiety surrounding the pandemic subsides, vibrant physical workplaces will remain in demand and key to corporate culture," he said. "High-quality office buildings with the best amenities, green space, technology and sustainability credentials will be well-equipped to provide an environment that harnesses the power of in-person connections, along with added support for employees' health and safety," Mr Devereux commented.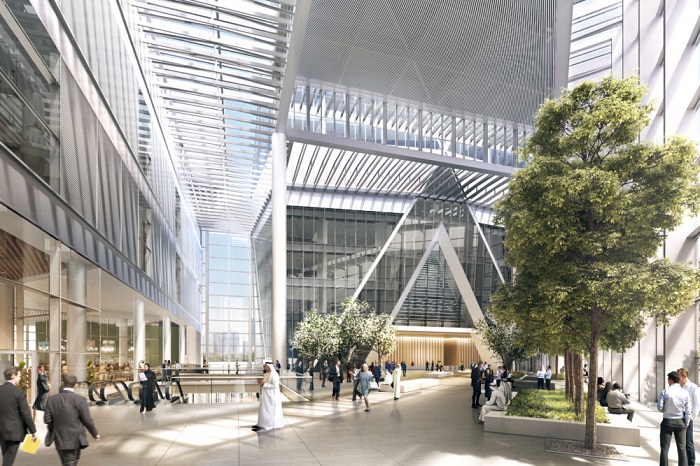 Like any project in 2020, completion of the building was not spared challenges created by the pandemic. However, Mr Devereux said construction was carried out with minimal disruption. "Naturally, we saw a slowdown during the outset of the pandemic, but we have opened the doors to our tenants and since then we have seen strong interest from prospective tenants," he said.
Sustainability is an important tenet of the philosophy behind the project, Mr Devereux said. "Designed to be energy efficient and minimize its ecological footprint, ICD Brookfield Place has reduced its energy consumptions by 28 per cent above industry standards," he said.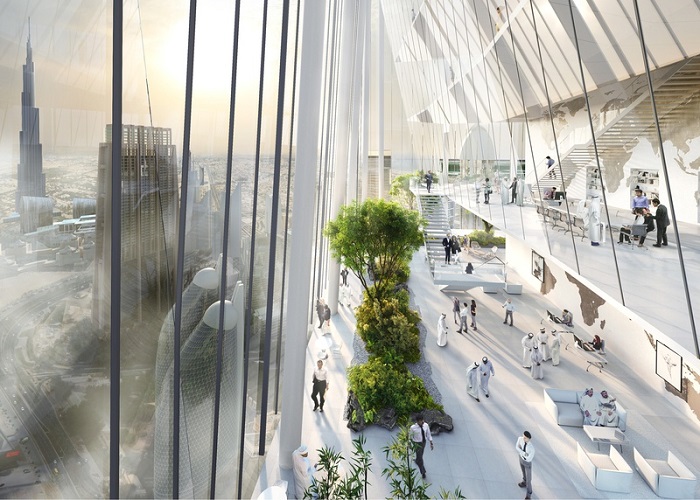 "During construction over 87 per cent of waste was recycled to reduce waste to landfill and over 30 per cent of construction materials were from recycled sources, like steel and concrete, to save natural resources, and sourced locally to reduce environmental impacts from travel", he added.
The building is the tallest in the Middle East to receive the prestigious LEED Platinum status, the highest award handed out by the US Green Building Council for green building design, construction operations and performance.
The building was planned to incorporate green space inside it as much as possible. This was fueled by a latest study which said that viewing greenery improves the personal happiness of man.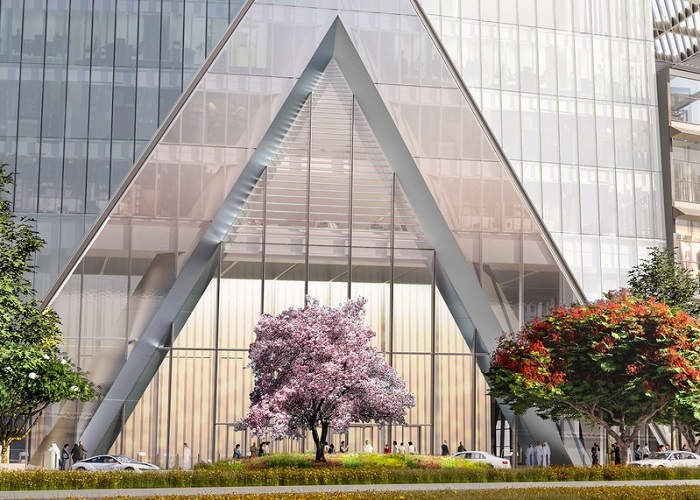 Mr Devereux said the building was designed with a view to improving mental health. "Ninety-five per cent of our building has panoramic views to the outdoors for optimal sunlight," he said.
"Light impacts physical and mental health in a multitude of ways, from warding off seasonal depression to improving sleep. Natural light is a fundamental factor in a workplace conducive to wellness", he explained.
There are already eight companies that have taken up office space at the property, including Ernst and Young, with more expected later in the year and early next year. Another big-name tenant that will soon call Brookfield Place home is The Arts Club of London, one of the world's most famous and luxurious private members' clubs.