Etihad Airways, the official partner of the Etihad Airways Formula 1 Grand Prix in Abu Dhabi, has operated 10 flights to transport the "biosphere" of the Formula 1 race from Manama in Bahrain to Abu Dhabi.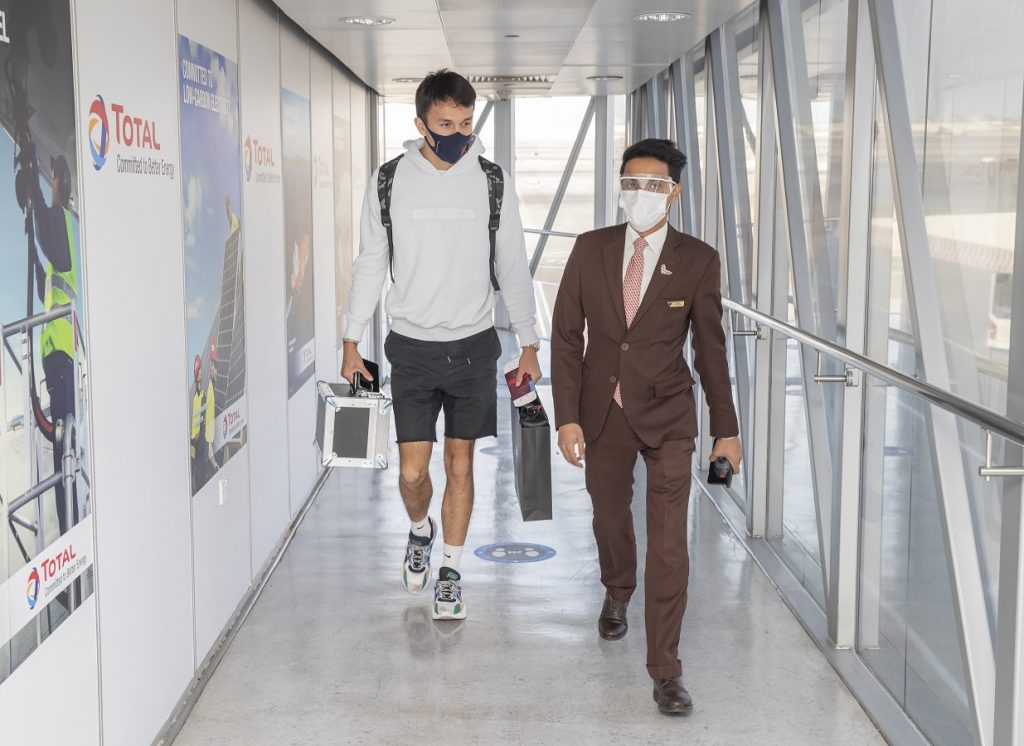 The main racing team, as well as team members, championship drivers and full crew, were transferred to Abu Dhabi International Airport on December 7, 2020 and then to the Yas Marina Circuit in preparation for the final stage of this year's Formula One race.
The company allocated two Airbus A320 and A321 planes for this mission with the transfer of the title-winning Mercedes team on board the unique Boeing 787 Dreamliner, which has a unique Formula 1 design, which began in 2018 to promote racing in Abu Dhabi through the Etihad network of destinations. Etihad also operated 5 cargo flights to transport racing equipment. To Abu Dhabi.
Terry Daly, Executive Director, Guest Experience, Brand and Marketing, Etihad Aviation Group, said: "Together with our partners at the Yas Marina Circuit, experiencing Formula 1 in Abu Dhabi is always an amazing experience. This year, it is an opportunity for Etihad to promote its industry-leading health and wellness program. Aviation to confront the emerging corona virus (Covid-19).
"The Formula 1 biosphere ensures the health and safety of the crew and the Federation's role in this process has been studied with great care. We transported more than 200 guests from Bahrain to the Yas Marina Circuit in Abu Dhabi. Our guests enjoyed the patronage of health and safety ambassadors on board all our flights to ensure the highest levels." Health and comfort. "
As part of the Etihad Airways Health and Safety Program, all passengers traveling with Etihad Airways benefit from free health insurance against the emerging corona virus. Etihad is one of the few airlines that require all passengers on board its aircraft to submit a negative result for a corona test before traveling, to ensure that all travelers travel with peace of mind.
The Formula 1 Etihad Airways Grand Prix will be held in Abu Dhabi on Sunday, December 13th, with trials beginning on December 11th at the Yas Marina Circuit.