Etisalat announced the best small and medium-sized companies that participated in the second season of the Hello Business Pitch competition through a live online award ceremony where innovative entrepreneurs were awarded prizes worth up to 350,000 AED to help them grow their business idea.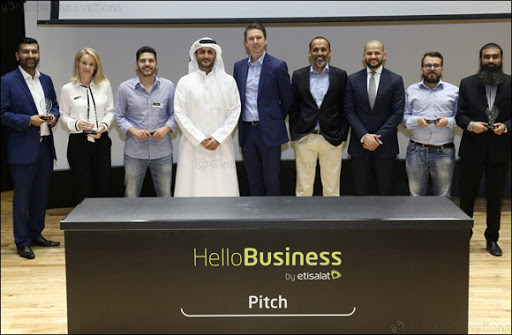 Through its focus on innovation, the second season of this competition met with great turnout and witnessed the selection of 52 candidates to qualify for the next stages of the competition.
YallaGive won first place and was awarded a prize of 150,000 dirhams. Whereas, "Key2enable Assistive Technology" came second, with a prize of 120,000 dirhams, and "App4Legal" in third place, and a prize of 80,000 dirhams.
"This year's edition of the Hello Business Pitch contest succeeded in attracting the most prominent emerging companies and was able to enhance the ability of ambitious entrepreneurs who contribute to supplying local markets with innovative ideas," said Salvador Angelada, CEO of the business sector at Etisalat. For SMEs in "Etisalat": This competition demonstrated the ability of future leaders of the business sector in the UAE and demonstrated their passion for innovation and entrepreneurship. "
The competition launched in December 2019.