The Fujairah Natural Resources Foundation launched a humanitarian initiative under the slogan "Together we extend a helping hand" in coordination and cooperation with the Emirates Red Crescent Authority in Fujairah, with the aim of providing aid directed to the sisterly Republic of Lebanon and the Republic of Sudan, supporting relief efforts and alleviating the suffering of the affected brothers.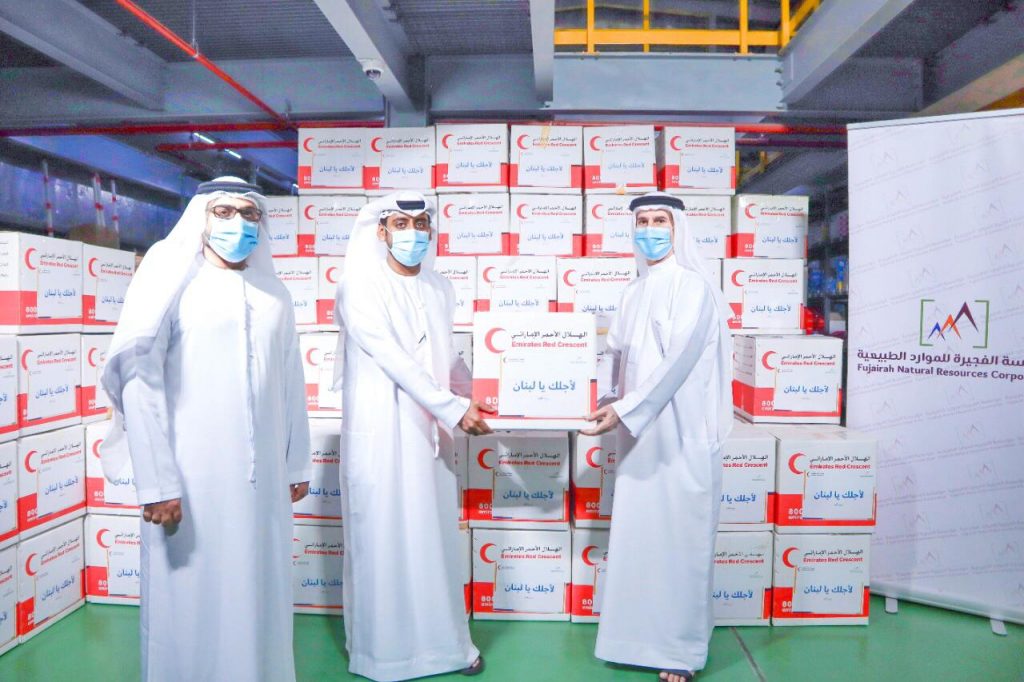 The initiative comes with the participation of more than 270 volunteers from among the cadres of the Foundation, who have contributed under one humanitarian umbrella by extending the hand and giving and activating the principle of partnership between them and solidarity as one family to relieve the affected people who are in dire need of assistance in such a difficult time.
The aid included blankets, baby supplies and clothes for different groups and ages, as well as food and relief medical supplies that are used in emergency situations, in addition to various other aids.
Regarding the volunteering mechanism, the volunteer cadre developed an action plan to implement the initiative, which included presenting a list of volunteers who contributed to the process of collecting, packaging, sorting and arranging aid in nearly 200 parcels, in order to collect them and send them to the Red Crescent in Fujairah in preparation for sending them to the beneficiaries.
Engineer Ali Qassem, Director General of Fujairah Natural Resources Corporation, emphasized that the initiative comes within the framework of the ongoing humanitarian efforts made by the UAE and its wise leadership, to help the brothers in Lebanon and Sudan, and a reflection of the Foundation's humanitarian approach and its quick response to support the brothers in these difficult circumstances.
It is worth noting that the Fujairah Natural Resources Corporation has implemented many humanitarian initiatives and has clear fingerprints in the field of humanitarian work locally and internationally.