The scenic peaks, rivers, waterfalls, oases along with the lush green beauty of Fujairah shines it out. It is a great place to take a break from hustle-bustle city life. The sun-drenching sandy beaches and verdant surroundings of Fujairah will lighten your mood. Also, it is a best place in UAE to visit during coming winter months.  How about I share you the list of fun things to do in Fujairah? Well, without wasting much time, lets hop on to the list.
Road Trip around the Hajar Mountains and Jabal Yibir
Planning for a climbing tour? Fujairah includes some of the highest peaks of Hajar mountain and Jabal Yibir. On the road journey, both crosses by beautiful viewpoints.
Hajar Mountain, you can book a climbing tour to have some adventurous shots. It has archaeological sites of Al-Ayn, Bal, and AI-Khutm, for history lovers. And the best part, it is free for camping anywhere.
Do you love challenges? Climbing Jabal Yibir is a challenge, a must-visit if you seek challenges. Jabal Yibir, the peak is located in the range of Hajar Mountain. It has rejuvenated views to feel and capture.
Fujairah Adventure Park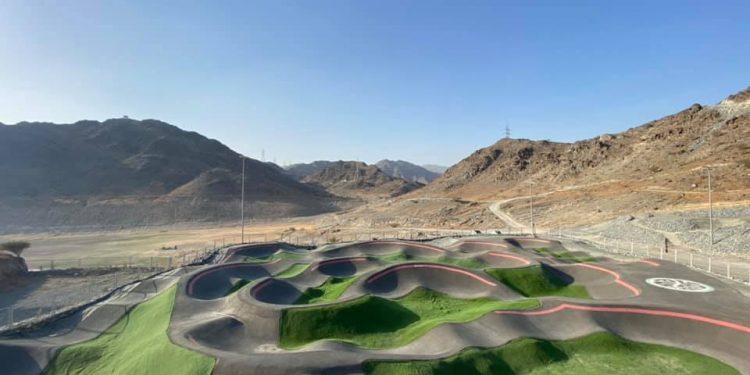 Are you the one who loves adventure? The thrilling series of water and mountain sports at Fujairah Adventure Park must be on your list. It offers various sports activities such as skating, Snorkelling, kayaking, surfing, hiking and biking trails.
Fujairah Adventure Park has natural sights of landscapes, ancient rivers, and mountains. The beautiful mountain paths are worth walking at to get the feel of natural air. At night, sky lovers can gaze the clear starry sky and can enjoy the night camping.
Splash at Aqua Bounce Fujairah
Wanna flirt with water? Aqua Bounce, the first bouncy water park in UAE will give you the best playing experience with water. Starting from tower slides, bridges, cliffs, monkey bars, floating trampolines to bouncing doms. Aqua Bounce Fujairah has a lot to offer that too in a pocket-friendly range.
The swing rope activity to reach the other side of the water by crossing above without falling is one of the fun elements. It is a very safe and secure place for enjoying with kids. Just go for the unlimited fun!
Snorkelling in Snoopy Island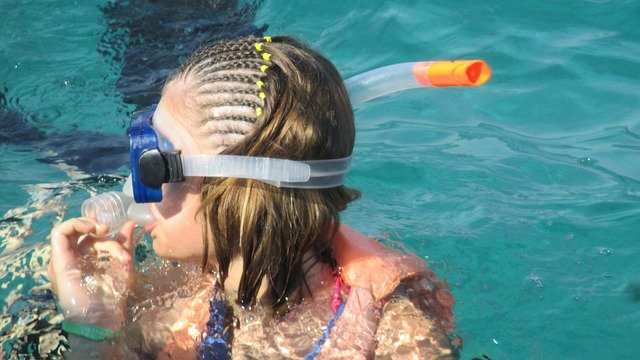 Do you want to flow around beautiful reefs? Well, Snoopy Island in Fujairah is known for giving quality snorkelling and diving experiences. The safe and warm water of Snoopy Island sets great swimming goals for the visitors. So, get ready to explore several aquatic species and their lifestyle!
The best part is you can enjoy Snorkelling around Snoopy Island with the entire family. It's time to book a ticket and splash at Aqua Bounce Fujairah.
Suba Dive Shark Island
Want to do open water diving? The Shark Island AI Fujairah is ideal for both Scuba Diving and snorkelling which are one of the best Fun things to do in Fujairah. It offers basic to advance water diving with super active rescue divers for emergencies. Whether you are a day diver or night diver, Shark Island in Fujairah has various Dive packages.
The presence of aquatic species like batfish, barracuda, trevally cornetfish, and damselfish adds more beauty to Shark Island. It is a great spot to observe blacktip reefs shark. Get ready to enjoy the spectacular underwater sights
Fishing at Dibba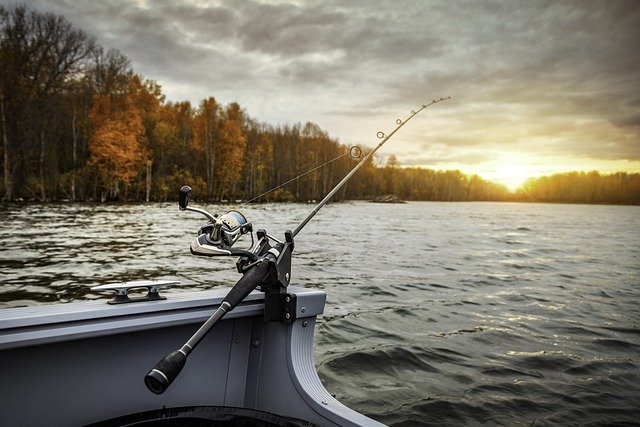 Are you fond of sea fishing? The Dibba Fujairah offers fishing, swimming and snorkelling that adds extra fun to your journey. Fishing trips via speed boats and traditional Arabic dhows will make you feel the flow of water. Also, the panoramic view of The Dibba Fujairah will refresh your mood.
The equipment's for fishing is provided on board, so no worries! If the weather is refreshing, you must visit Dibba for fishing with friends or family.
Kayaking at Al Rafisah Dam
AI Rafisah Dam's breathtaking landscape and lush green beauty will hold your sight. The site offers Kayaks, Pedal Boats, Walkway, and beautiful scenic views. You can enjoy Kayaking at AI Rafisah Dam with family or a group of friends.
The doughnut boat makes the ride easy for a group of people. Also, shops and restaurants are available near AI Rafisah Dam. Don't forget to get traditional handcrafts as one of your visiting memories.
Enjoy a Scenic view at WADI ZIKT DAM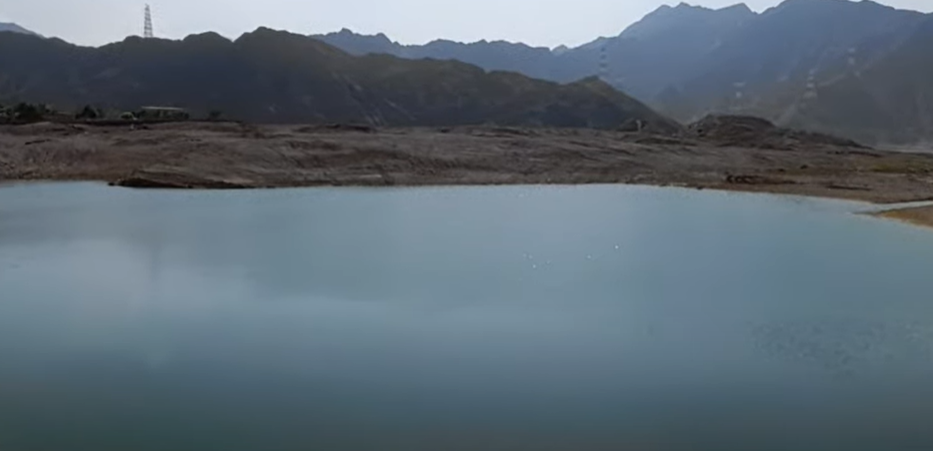 Fujairah is well-known for having dams with beautiful natural surroundings. Wadi Zikt Dam is one of the beautiful dams it has with breathtaking surroundings. The place is good for videography and photoshoots. The perfect vantage point will give a natural filter to your photos.
Do you love to capture beauty? You must visit this ultimate place to add spectacular memories to your photo album.
Have a picnic at Fujairah Corniche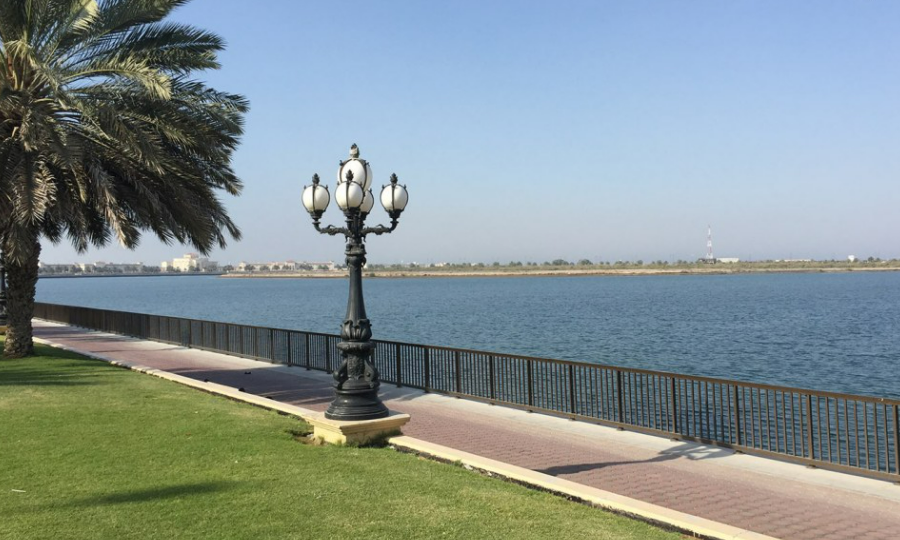 Do you want everything in one place? Well, Fujairah Corniche could be the best picnic spot for you. There are dense shades to sit around with your people and do stuff like playing and eating. If you want you can taste the Fujairah Corniche's restaurant delicious food.
It has lots of incredible places and events to enjoy with your family and friends. One of them is Bull Butting, held every Friday at Corniche. This exciting event will add a lot of fun to your picnic time.
Fujairah City's Sheikh Zayed Mosque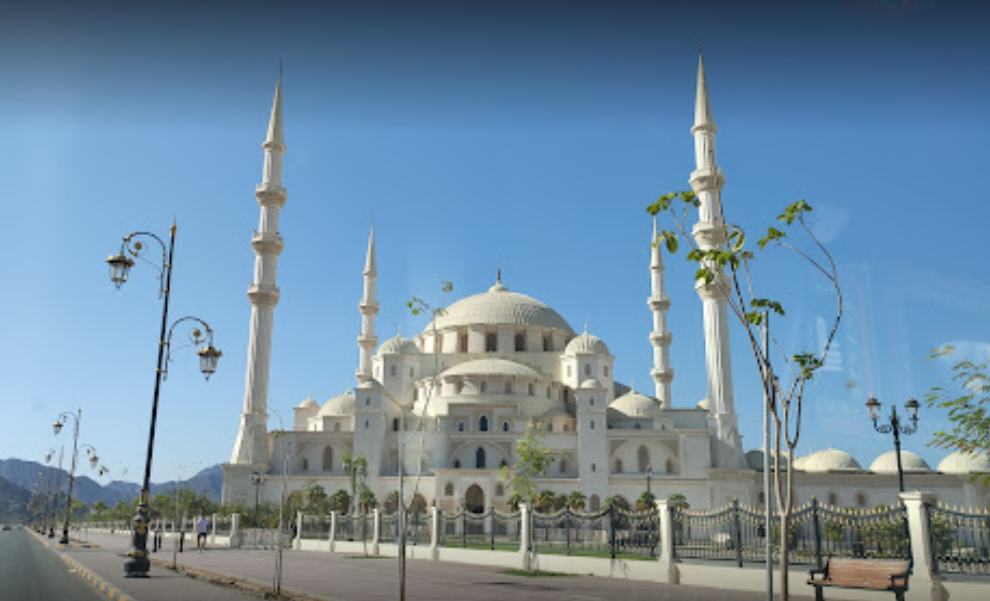 Sheikh Zayed Mosque, the grand mosque of Fujairah is worth visiting. It exhibits skilfully engineered architecture with an eye-warming interior. It is one of the great places to walk around and feel the peaceful air.
This main mosque of Fujairah can hold more than a thousand devotees at once. Are you looking for a holy kinda vibe? Do visit the beautiful Sheikh Zayed Mosque.
Local History at Fujairah Museum
Does History make you curious? If yes, Fujairah Museum should be in your diary. A great place to dive deep into the history of the UAE. It has three halls that display the regional and cultural heritage of the United Arab Emirates.
The first hall shows the kind of work people use to do in ancient times such as agriculture, weaving, pottery, trade, etc. The second hall is for heritage and shows ancient weapons, costumes, and utensils. The third hall exhibits pots, mugs, and various ancient artworks. It is a great place to visit!
So, that's all about the fun things to do in Fujairah. In case you have any other stuff in mind then do share with us! We would love to hear from you.
---