The Fujairah Tourism and Antiquities Authority continues restoration work in 3 archaeological areas: "The Village Area", "Habhab District" and "Sakamkam Area" which has a long history of the Emirate of Fujairah.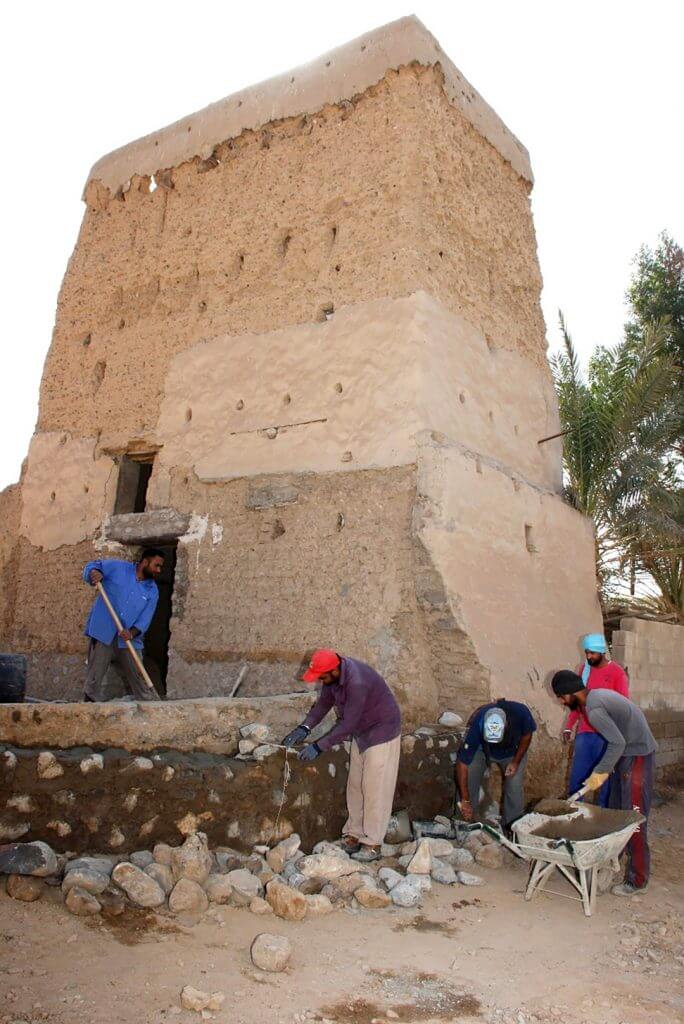 His Excellency Saeed Al Samahi, Director General of the Fujairah Tourism and Antiquities Authority, confirmed that the authority is working to preserve the archaeological areas as distinct destinations for heritage lovers and to know the history of old buildings and their connection to the culture and roots of the people of Fujairah and an environment suitable for researchers and students.
Al-Samahi pointed out that the authority is making use of all capabilities and efforts to restore the heritage areas in the emirate and use the same materials used in ancient construction, which are stone, gravel, mud, hay and Al-Sarooj material.
He noted that the restoration work includes the village citadel, building a wall and a mosque, in addition to building Habhab citadel and a mosque, restoring the surrounding houses, in addition to completing the construction of the Sakamkam castle, building the fence and restoring the surrounding houses, with the addition of a service center for selling souvenirs and public facilities.