Global Village – the region's premier family destination for culture, entertainment and shopping – organizes many surprises for its guests during the week of celebrations of the 49th National Day of the founding of the United Arab Emirates, where the celebrations will witness the display of a range of artworks throughout.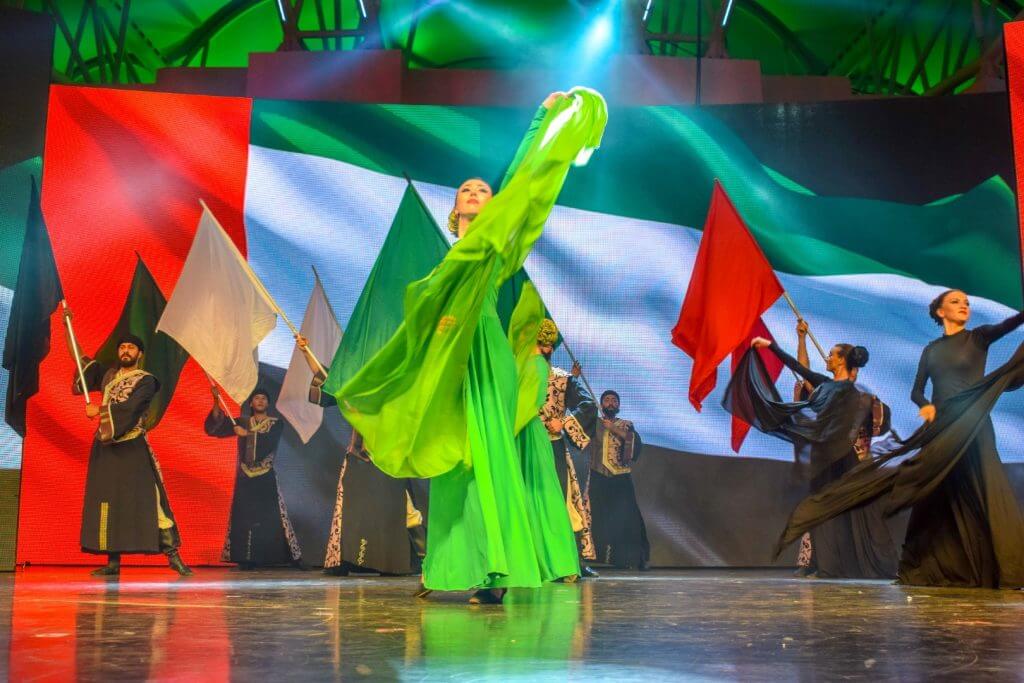 During the national holidays, seven distinctive artistic designs will be displayed to celebrate the country's cultural diversity and to commemorate the 49-year-old union.
The Emirates Pavilion receives guests during the National Day holiday with the goodness of authentic Emirati hospitality and a bouquet of entertainment and cultural programs. Guests can also enjoy watching the new epic operetta "The Emirates Land of Peace" produced and presented by Ornina Performing Arts and directed by Nasser Ibrahim, which is shown on the main stage in the Global Village on Sunday. Wednesday 2 December, Thursday 3 December and Saturday 5 December.
The epic operetta reviews the rich history of the United Arab Emirates, with scenes depicting the country's march from the declaration of the federation until our present age, including special clips celebrating the historic achievement of launching the Emirati Hope Probe to Mars.
Guests will enjoy a wonderful suit of the colors of the flag, which will illuminate the sky of the global village during the musical fireworks displays starting at 9 pm, which are launched daily from Wednesday 2 December until Friday 4 December, and the pioneering family destination will be decorated with the colors of the Emirati flag all over it, from the gates to all the way. To the Carnival area to celebrate this dear occasion to the hearts of the people of the Emirates.
Guests can enjoy the distinctive winter atmosphere in the fresh air in the Global Village during the National Day holiday, starting from 4 pm until 1 am from today until Friday 4 December 2020.