A group of jiu-jitsu players set up a creative human chain to raise awareness of the importance of conducting early screening for breast cancer detection, in a step that falls within the efforts of the UAE Jiu-Jitsu Federation to show and provide various aspects of support for the activities and initiatives witnessed in the Breast Cancer Awareness Month, To encourage the necessity of regular check-ups, to enhance awareness of the role of early detection of breast cancer in addressing it, to give hope to those who suffer from this disease, and to sharpen their motivation during their journey to overcome it.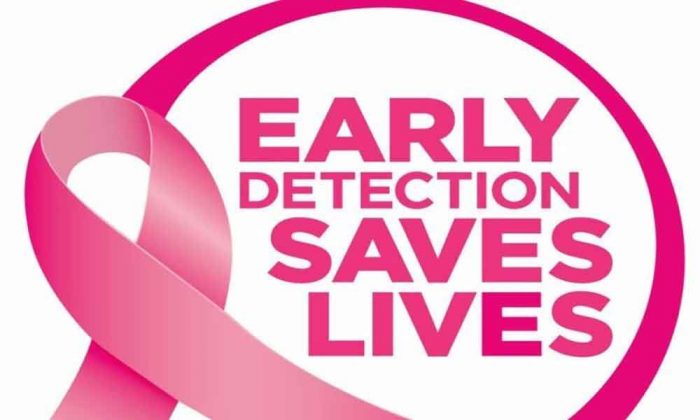 Awareness is one of the most important factors for early detection of the disease and thus taking the necessary steps for treatment to reach a full recovery. The UAE Jiu-Jitsu Federation is committed to supporting awareness campaigns, and accompanying events designed to promote public health and women's health, which this matter particularly concerns.
The awareness campaign carried out by the Union aims to spread a positive atmosphere and encourage the community to take initiative to confront cancer, especially breast cancer, which is the most common type of cancer.
The UAE Jiu-Jitsu Federation is keen to promote the sport of jiu-jitsu in the country, and to encourage community members to adopt sport and a healthy lifestyle as a way of life, which contributes to enhancing the health of community members and strengthening their immune system to combat all forms of physical and psychological health disorders.
The jiu-jitsu players play a pioneering role in the success of the Union campaign by spreading a set of supportive and inspiring messages to encourage women to continue training exercises and arm themselves with persistence and patience in resisting disease and overcoming it.
Jiu-Jitsu players created a painting by creating a human chain that translates the slogan of Awareness Month on the importance of early detection of breast cancer, based on their belief that such initiatives are capable of spreading positive energy and hope among patients to overcome their ordeal and continue the march in building society.
In this context, the player Meera Khalifa Al-Rashdi, who participated with her colleagues in the formation of the human chain, said that the feeling of responsibility towards her homeland and society is what motivated her to contribute to this distinguished event, and being an experienced athlete who has been practicing jiu-jitsu, she believes that she is able to deliver some important and inspiring messages to women The community about the importance of early detection and conducting the necessary tests to combat disease.
Al-Rashidi emphasized that the most important keys to victory over breast cancer lie in the courage, persistence, perseverance, and ability to deal with various circumstances and challenges, noting that these values ​​are among the most important features of jiu-jitsu sport that is rooted in the conscience of the players and players.