The Ministry of Education has launched the third phase of the Emirates Stream initiative. The teaching staff will receive training through an advanced technological system.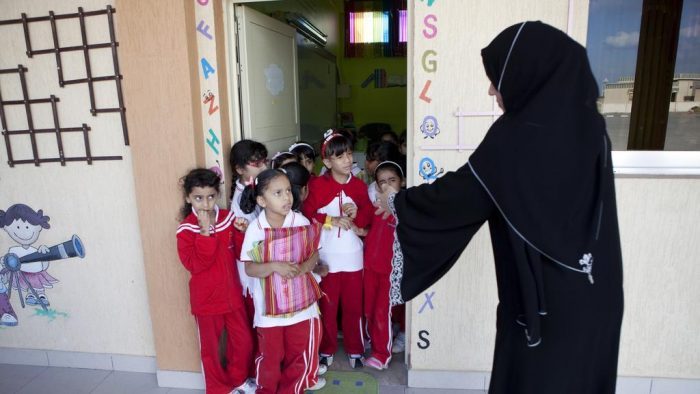 The aim of the initiative is to create an educational environment conducive to the development of integrated education in schools to ensure a generation of students with the knowledge, skills, and abilities to learn science, math, engineering, and technology as well as language skills in an integrated manner to qualify them to participate in the knowledge economy society
Used for the first time in this way, the system harnesses advanced technology to serve education and training purposes and employs it to boost the efficiency of teachers and school leaders.
Specialised training is part of the ministry's educational development strategy which aims at enhancing the skills of the teaching staff and raising professional competencies in line with the UAE Vision 2021 to create an advanced educational system, makes the UAE schools an international competitive model and establishes modern educational concepts and tools at all educational levels.
Teachers received training in a variety of areas, focusing on the applied side of knowledge based on specialised scientific content and using innovative ways that contribute to the development of the diverse skills of teachers through the application of modern teaching methods, the use of technology in the performance of their functions efficiently and the implementation of learning-oriented assessment strategies.
The training materials were designed according to the needs of teachers. The emphasis was placed on specialised scientific material according to the type, level, depth and applied dimensions of content for all grades. The curriculum will be analysed to ensure that the most important needs of teachers and feedback concerning the training subjects will be taken into consideration.
The training will be conducted under the umbrella of the Emirati School through the training platform learningcurve.moe.gov.ae for all subjects. Some 1,575 teachers received training in the second phase. The workshops included the production of cartoon films, educational films, and applications of creative thinking skills as well as best practices in teaching Arabic, "teaching methods of reading", structural engineering, the educational portal for smart learning, phonetics, discovering space, and social and emotional learning.