Expo 2020 Dubai and more than 190 participating countries are committed to working hand in hand to achieve common goals, and to progress steadily with regard to preparations for the international event, whose activities will start on October 1, 2021.
The organizers, members of the Expo 2020 Dubai Supreme Committee and representatives of the International Exhibition Bureau, as well as participants, trade partners and government officials from around the world are meeting remotely from 24 to 27 August, as part of the fifth edition of the International Participants' Meeting at Expo 2020, to discuss the latest developments Site operations, facility management, Expo 2020 events and programs, as well as content related to marketing, communication and media services.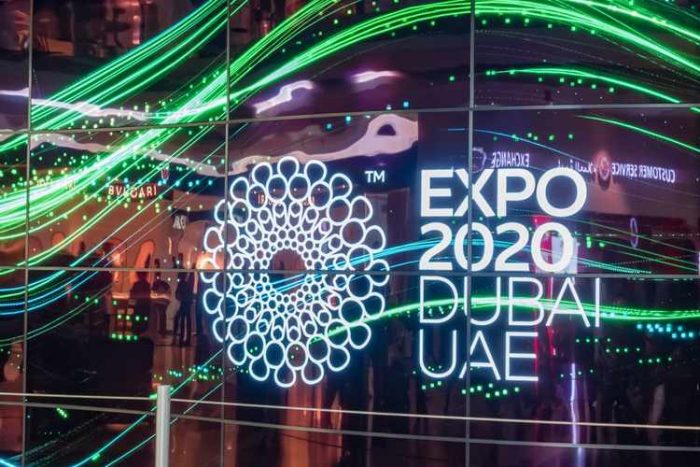 The activities of the meeting that began today witnessed speeches delivered by His Highness Sheikh Abdullah bin Zayed Al Nahyan, Minister of Foreign Affairs and International Cooperation, His Highness Sheikh Ahmed bin Saeed Al Maktoum, Chairman of the Dubai Civil Aviation Authority and Chairman of the Higher Committee for Expo 2020 Dubai, and His Excellency Sheikh Nahyan bin Mubarak Al Nahyan, Minister of Tolerance and Coexistence Commissioner Expo 2020 Dubai General, Her Excellency Reem Bint Ibrahim Al Hashemi, Minister of State for International Cooperation, Director General of the Expo 2020 Dubai Bureau, and Her Excellency Dimitri Kirkensz, Secretary General of the International Bureau of Exhibitions.
Expo 2020's flexibility in responding to the world's health crisis allowed the next World Expo to continue its progress without delay. After the completion of the permanent construction of Expo by the end of 2019, work during the current year focused on landscaping the site and equipping buildings owned by Expo 2020 Dubai. The preparations for the pavilions of the various countries are continuing at an accelerated pace, which confirms the strong commitment that the participants keep showing towards this international event.
In his speech, His Highness Sheikh Abdullah bin Zayed Al Nahyan said, "On behalf of the United Arab Emirates, I welcome you to the meeting of international participants."
The year 2020 comes different from dreams and wishes, but it taught us many things.
We learned this year that a person cannot succeed alone, and that the tragedy becomes less stressful when we share it.
And His Highness continued, "We did not witness before this year the human solidarity as we see it today, and despite the great negative effects that the Corona epidemic has left in every corner of the earth, we stand today in solidarity in facing it so that we can overcome it."
His Highness pointed out that the challenges before us are global in size and our solidarity before them stems from our belief in the common destiny of humanity as a global and indivisible unit, and that only succeeds when we realize that the commonalities between us are much greater than what divides us.
His Highness said, "We meet today bearing the banner of the future, and raise the slogan of" survival for all "and not for the strongest or wealthiest .. We gather to search for the strength that emanates from within us as beings insisting on success, giving and life, driven by the instinct of challenge to overcome disasters, no matter their size.
His Highness explained, "Since the beginning of our preparation for it, Expo 2020 Dubai has been more than a six-month event. For us in the UAE, it is a journey that we share with the whole world, in which we get to know the other who is fully aware that he is looking for someone who shares this life with its joys and challenges. The journey of human solidarity stemming from our existential needs to live in united and stable societies, societies that work for a more beautiful future, to unleash the human energies that are within each one of us, regardless of his race or belief.
His Highness added, "I stand among you today filled with pride in joining your exciting journey, and allow me to thank you and your governments for what they have given us to build this global platform. The road that we follow may seem a little longer than we had expected, but I am fully convinced that we will reach our destination together, inspired by persistence and perseverance." One of the frontline heroes, who set the most amazing examples for us in facing one of the greatest challenges facing humanity in the modern era. "
His Highness added, "I thank the International Organization for Exhibitions, led by friend Dimitri, who was able, with his team, to direct the work with high professionalism in these difficult circumstances."
His Highness stated: "Next year, the UAE will complete fifty years since its establishment, and on this occasion I am pleased to invite you and your esteemed governments to celebrate with us, along with two hundred nationalities living on this land that has become its land and the land of everyone. I invite you to reflect on what has been achieved in the past fifty years. Where coexistence, solidarity, and belief in the future were its best qualities. "
In turn, His Highness Sheikh Ahmed bin Saeed Al Maktoum said: "Dubai and the United Arab Emirates quickly passed a difficult period full of challenges that covered the entire world. That aviation and hotels, and Dubai's long track record in bringing people together and mobilizing efforts to stimulate positive change. Today, the Expo 2020 Dubai motto "Connecting Minds, Creating the Future", which guided our preparations, embodies these facts more than ever.
The World Expo and its participants will shed light on international cooperation and its importance in contributing to the global development and progress.
His Highness added: "The mission of Expo 2020 meets with the commitment of Dubai and the UAE to create a bright future and work with countries and societies around the world. We are pleased to meet with our participants in the meeting of international participants to discuss the latest developments, experiences and ideas, as we move forward together in our march towards Expo 2020. " In his turn, His Excellency Sheikh Nahyan bin Mubarak Al Nahyan said: "With the Expo 2020 team, I am very pleased and delighted to proceed with the establishment of this mega and important event. I also feel extremely proud and fellow Commissioners-General .. for what it bears for all of us in terms of the potential for learning, growth and fulfillment during Expo 2020 ".
His Excellency added, "In light of the changes in recent months, we are united in our aspirations, and are supported by the breadth and depth of our responsibilities … We will welcome the world, we will tell our stories, and together we will cooperate to build a better world."
On her part, Her Excellency Reem bint Ibrahim Al Hashemi, at the beginning of her speech, thanked Her Excellency Dimitri Kirkensz for his advice and support through close cooperation and coordination at the multilateral and bilateral level, and his constant emphasis on the importance of focusing on the quality of the content and programs we prepared, and that the postponement of the World Expo only led To open up new and exciting opportunities.
Her Excellency said: "When I look back to the past weeks and months and to a delay that we did not expect, I remember the best characteristic of human nature, which is our maintenance of continuous communication, because communication with others is invaluable in times of crisis, and I also remember how we persevered in building and planning, because we all see in our minds. What we aim to achieve, and we adhere to this vision. "
Her Excellency added: "If 2020 is a year in which we all have to take care of ourselves, then the next year will be the right moment, and the Expo will be the platform that allows us to spread our arms again, across land and sea, and embrace our neighbors, near and far."
Her Excellency stated, "We are waiting for a vaccine for" Covid-19 "to be found, produced and distributed in a fair and equitable manner.
Her Excellency said, "At Expo, we realize that we need to do better than what we intended to do. We have the opportunity to respond to the change that has occurred in our world and therefore we must look for new implications for success. We must achieve additional returns on investment, and we must achieve tangible positive results and spread knowledge and inspiration." In a world that deserves better than what it has today. "
Her Excellency continued, "Over the next few days, we will take a closer look at what we all need to do to fulfill our commitments to Expo and the world, from creating the site and handing over the pavilions to operations, content and programs, sales, marketing and communication, and we will inform you of the measures we have taken over the past few months, including The various measures taken at the site to ensure the health and safety of the tens of thousands of workers who together completed the construction of the Expo site.
Her Excellency added, "We will inform you of what we are doing now to enable your participation and lay the foundation for the achievement of your many and varied goals and what you can and even need to do today in order to fulfill your commitments and your vision. ".
"We will tell you about our plans for the future – how to develop great programs for the pre-event, super digital shows, as well as improvements to the National and Honorary Days program, and those days are an opportunity for each of you to be the focus of attention in Expo. All this you can and should take advantage of to realize the potential." True to the International Expo. "
Her Excellency explained: "We will provide tangible opportunities to facilitate your integration … You will know who you need to talk to and who you will work with, and how we will listen to you so that we can contribute to making positive change together because we are ready to welcome you .. Dubai opens its doors and we meet every day virtually and personally, and we plan every possible scenario." We are very determined to present an outstanding World Expo in 2021. "
Her Excellency said: "In a time of global suffering and a moment of complete darkness that shines light on all of us because we have the tools necessary for construction, we bear the responsibility of achievement and we have the opportunity to change the world for the better."
In his turn, His Excellency Dimitri Kirkensz, Secretary-General of the International Bureau of Exhibitions, the supervising body of the World Expo, said: "Dubai and the UAE continue to make remarkable progress towards the establishment of the next World Expo, despite the consequences and challenges of the global pandemic. Expo 2020 will be an extraordinary event, reminding us of the limitless opportunities that can be realized when we come together. " It is worth noting that each country will be able to contribute to the Expo 2020 program, which is characterized by vitality, diversity and constant change. The international event is developing its own specialized programs, which will highlight a set of the most pressing global challenges, including climate change, health and fitness, inequality and environmental degradation.
The theme weeks and global days that Expo 2020 will hold will contribute to urging its partners, participants and visitors to explore the most prominent global issues and commit to collective action to confront them, which will support Expo's existing efforts to bring the world together to facilitate work towards achieving the sustainable development goals.
Expo 2020, the first international Expo to be held in the Middle East, Africa and South Asia region, will be held over a period of six months from October 1, 2021 to March 31, 2022. The huge international event coincides with the fiftieth anniversary of the founding of the UAE and highlights the country's role as a global center To connect people, ideas and innovations.