Port Rashid, a subsidiary of DP World – UAE Region, won the award for "Leading Tourist Port in the Middle East" for the 13th year in a row at the World Travel Awards for the year 2020. This award occupies a prominent position in the maritime industry and is competing to win it. A number of major cruise ports from around the world.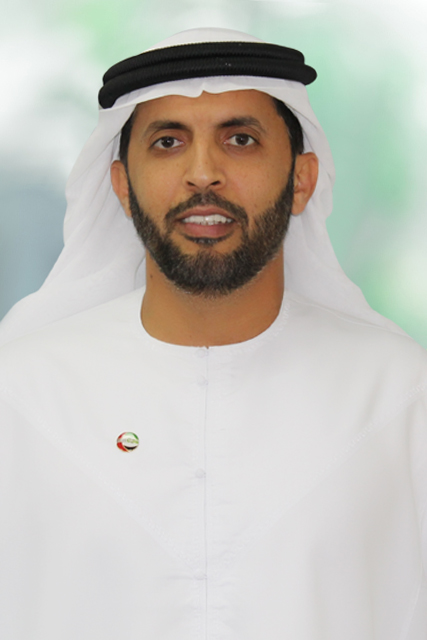 Port Rashid has gained wide fame for many years as a preferred destination for cruise lines around the world since its establishment in 1972 as part of the vision of the late founder of Dubai, Sheikh Rashid bin Saeed Al Maktoum, may God bless him, to become the first modern container port in the region, forming a pillar of commercial growth and prosperity for the emirate. And achieving a qualitative leap in Dubai's economy and enhancing its commercial position to transform from a small city dependent on the trade of sailboats to a regional center occupying the forefront in the regional maritime sector, trade and shipping.
Port Rashid's advanced facilities and large areas have enhanced its ability to deal with passenger cruise ships to form an added value for its strategic location and occupies an advanced position as a leading port in the world as Port Rashid can deal with seven gigantic cruise ships at once and receive 25,000 passengers per day as the Hamdan terminal accommodates Bin Mohammed Passengers 14 thousand passengers per day and is the largest covered passenger hall in a cruise terminal in the world.
Mohammed Al Mannai, CEO of "Marassi B&O" and CEO of Mina Rashid, said: We are very happy to win this prestigious award again, as it is a testament to our distinction and superiority over many leading ports from all over the world, and we feel extra proud to receive this honor in conjunction with the thirtieth anniversary of the late's death To him, God willing, Sheikh Rashid bin Saeed Al Maktoum, may God rest his soul, who laid the foundation stone for building this port and raising the main pillars of the entire renaissance of Dubai and we feel proud that we are following in his footsteps as we worked diligently to achieve his vision to preserve the position of leadership that we reached through our constant commitment to developing The port continues, and this win also confirms our consistent approach to adopting innovation and renewal.
He added: Port Rashid has always been a major part of the UAE's economy and an important development pillar for Dubai, as the port has been and continues to be a driving force for the growth of the tourism and travel market in the country, and despite the challenges of the tourism sector, the port has managed to withstand various challenges and continued to provide its efforts. Diligence and diversification of its services to boost the country's economy.
Al-Mannai said that regardless of the current situation in global markets, our constant principle remains that we do not compromise on any aspect of the travel experience and enjoy visiting Dubai to provide high-quality services to our distinguished customers, and we do this through many means as we have ensured that Port Rashid strengthens Dubai's position as a global city. And a major hub for cruises in the Middle East, and our numerous projects over many years have contributed significantly to the development of marine tourism in the city and contributed as a strong economic catalyst for the trade and tourism sector.
He added: Our firm belief in the importance of supporting the global cruise industry in every possible way, and confirmation of that, during the first phase of the pandemic, we received 13 cruise ships stuck in the region carrying nearly 39,000 passengers, of whom 22,000 were tourists and 17,000 were crew members and we facilitated their departure. And ensuring their safe return to their countries of origin, while we are currently preparing for the next season, we have taken all safety and preventive measures to provide an exceptional experience for all tourists.