Major General Ali Abdullah bin Alwan Al Nuaimi, Commander-in-Chief of Ras Al Khaimah Police, stressed the importance of the great role that a segment of society plays in cooperating with police efforts aimed at enhancing security, safety and serving the public interest.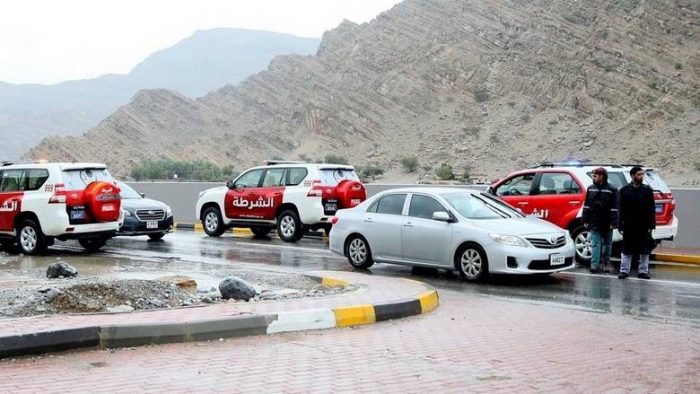 This came during an honoring ceremony attended by Brigadier Abdullah Khamis Al-Hadidi, Deputy Commander-in-Chief of Ras Al Khaimah Police, and Dr. Abdullah Al-Nuaimi, Director of Ras Al Khaimah Medical District for Citizenship, Mahra Bint Saray, responsible for external logistical support and field medical examination in the Ras Al Khaimah Medical District, who made unremitting efforts in organizing examination campaigns Early on about the new Corona virus "Covid 19", and its great and effective role at the emirate level in coordinating and organizing all agencies, departments, institutions and companies in conducting campaigns and field checks, supervising the delivery of medicines to senior citizens in their homes, and providing logistical support to all concerned authorities in the emirate.
The Commander-in-Chief of Ras Al Khaimah Police stated that such efforts pave the way to spread a culture of community cooperation among all community groups in a way that pushes towards achieving the strategic objectives of the Ministry of Interior in enhancing security and safety, enhancing safety and civil protection, indicating that honoring distinguished members of society is considered the approach of the Police General Command Ras Al Khaimah is keen to extend bridges of cooperation with the public and to reach the highest possible levels of distinguished service and community satisfaction.