Riyadh: Saudi media reported that the Consultative Assembly of Saudi Arabia, also known as the Shura Council, had decided to put the subject of Social Affairs, Family and Youth on the draft motion to amend certain articles of anti-harassment laws on the agenda of the council for discussion in its next sessions.
As per the Saudi laws of crime, sexual harassment come under criminal category since 2018. Under the law, a person convicted of sexual harassment may be jailed for up to five years and fined a maximum of 3,00,000 riyals (approximately $79,980). Besides, this law also criminalizes any incitement or forcing into sexual harassment and false complaints. The law also says that the name of the person issuing the complaint will be held classified.
The amendments to the law aim at combating the crime of harassment, preventing it, applying punishment against perpetrators and protecting the victims in order to safeguard the individual's privacy, dignity and personal freedom. The Shura, which executed according to the civil laws of Islam, said that these amendments comply to the Holy teachings.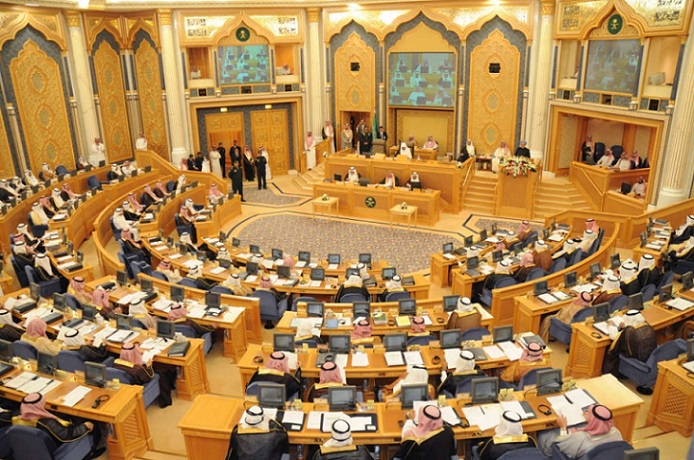 Another angle at which this 'impacting' change on the society to be viewed is that the changes to the law are in accordance with the liberalization move by the crown Prince Mohammed Bin Salman. This is to be appended with the previous laws by the kingdom where it had lifted the bans on women drivers and cinemas, allowed mixed-gender concerts and curbed the powers of the religious police.
Saudi sexual harassment laws also cover crimes against children or the disabled that take place in a place of worship, businesses or educational institutions. Sexual crimes committed against those who are asleep or unconscious are also protected by the law. Despite the high level of harassment incidents in the kingdom, the debate around the topic has stalled for several years due to severe opposition by the religious clerics that follow a strict interpretation of Islam. The Saudi Shura Council will seek to identify the meaning of harassment that has been described as "all conduct of a sexual nature from one person to the other, including touching of the body, honour or modesty in any way shape or form".
The law calls for government and non-government agencies to develop measures for the prevention of harassment, extortion and control and provide a suitable working environment in accordance with the Islamic 'sharia' law adopted by the kingdom. Meanwhile, the international human rights activists and lawyers claim that if the law comes, it will be their victory after repeated requests and protests for a better law against sexual harassment in the kingdom. 'The most prevalent type of harassment' – this was the description for sexual harassment in the kingdom within families, in an annual report published by the Saudi Human Rights Association.