On the occasion of the 49th National Day, the Sharjah Charitable Society will launch a package of charitable projects with a total value of 6 million dirhams, which includes providing health insurance for 1,000 families registered in the association's lists, in addition to treating a number of sick cases and relieving the distress of a number of registrants. Aid lists with the distribution of foodstuffs for the benefit of a number of needy families, and the distribution of clothes and winter bags for workers.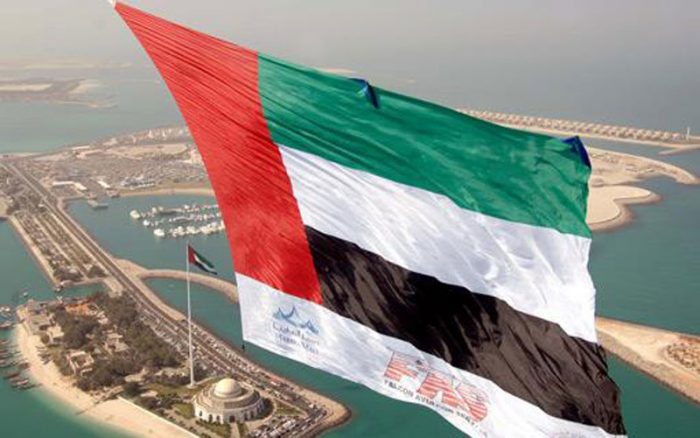 This came during the association's celebration today on the occasion of the 49th National Day at its main headquarters in Samnan and all its sub-departments through a simple ceremony, in order to preserve the precautionary measures followed.
In his speech, Sheikh Saqr bin Muhammad bin Khalid Al Qasimi, Chairman of the Association, sent his congratulations and blessings to the shrine of His Highness Sheikh Khalifa bin Zayed Al Nahyan, President of the State, "may God protect him" and His Highness Sheikh Mohammed bin Rashid Al Maktoum, Vice President and Prime Minister and Ruler of Dubai May God protect him, His Highness Sheikh Mohammed bin Zayed Al Nahyan, Crown Prince of Abu Dhabi and Deputy Supreme Commander of the Armed Forces, and His Highness Sheikh Dr. Sultan bin Muhammad Al Qasimi, Member of the Supreme Council and Ruler of Sharjah and their brothers, Their Highnesses Sheikhs, Members of the Supreme Council of the Union, Rulers of the Emirates and His Highness the Covenants and the People of the Emirates with their Citizens and Residents On the occasion of the 49th National Day of the United Arab Emirates.
He said: It is with pride and pride that we recall together this date "the second of December 1971," which was the birth of our beloved country, so that the world would witness the founding of a country that won the admiration of all and received pride and the first ranks in all fields thanks to a rational leadership that strives day and night and exerts great time. In the happiness of its people and the provision of goodness to all humanity.
He explained that international figures and statistics prove the extent of the progress made by the UAE in the economy, urbanization, foreign policy, and infrastructure of the state. We cannot overlook its prominent role in humanitarian aid until it has ranked first in the world for five consecutive years in the ranking of donor countries for charitable and humanitarian aid worldwide, which is an achievement.
It reflects the values ​​upon which the state was founded, which calls for the support of the needy and the aid of the affected, and which was presented as a civilized model through major relief campaigns in which all state institutions participated, on top of which are charitable work institutions and societies scattered in all the emirates of the state.