The Sharjah International Book Fair, in its current session, held at the Sharjah Expo Center, is witnessing the display of a collection of rare books and manuscripts drawn hundreds of years ago, huge maps drawn centuries ago, and collections by sailors who fought in the depths of the seas and reached Sharjah and Dubai in the past.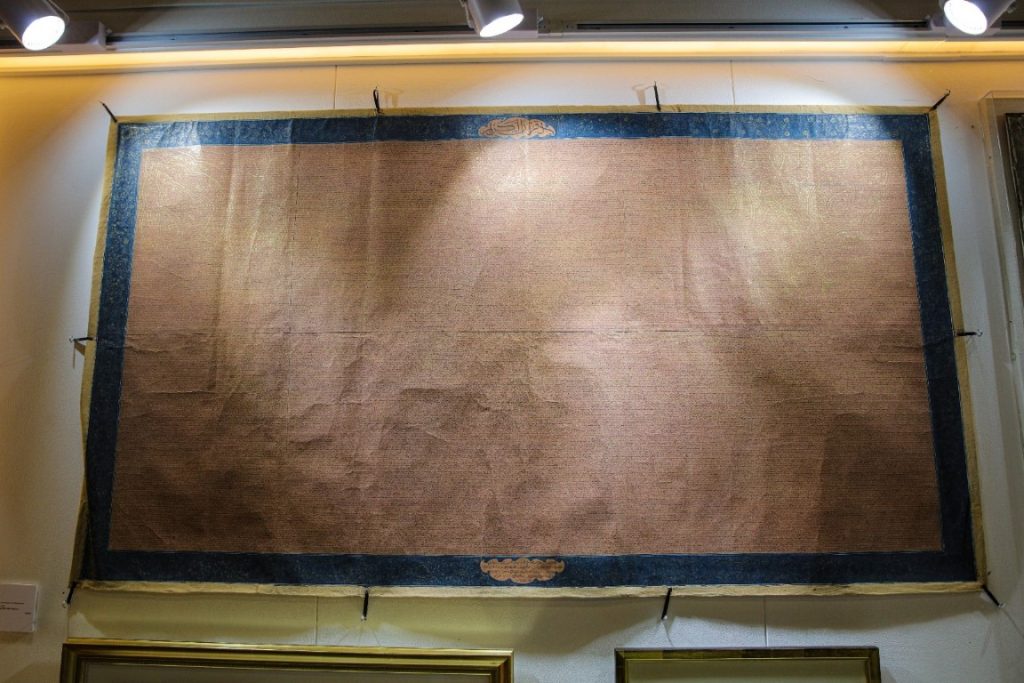 By standing in front of more than 100 books, manuscripts, maps and personal notes displayed on the platform of the Antiquart Enlargers company, the visitor finds himself on a tour through history and sits in the presence of Ibn Sina through a collection of his books on medicine and shakes hands with the scholar Najm al-Din Mahmoud bin Ziauddin Al-Shirazi through the book Al-Hawi in the science of healing which Under its title another title is "The Fifth Article on Mention of Combined Medicines and How to Composition and Use".
The visitor's journey continues when he encounters a map that is the largest map of the Earth, 2.5 meters long and 2.5 meters wide, and the first map was drawn in color in the year 1490, and as soon as the visitor tries to look back, he stands in the presence of a manuscript of about 100 cm in length and about 60 cm in width on which the Quran Al Karim complete in very small font that can only be seen from close up.
Before the journey between the ages ends, the visitor sails with his eyes to an old box that contains notes, a box of clothes, hats and military ranks by a French captain called Francis Witt, where he mentioned in his daily diary, which included a map of the Arabian Gulf, his visit to Sharjah and Dubai while sailing around the world.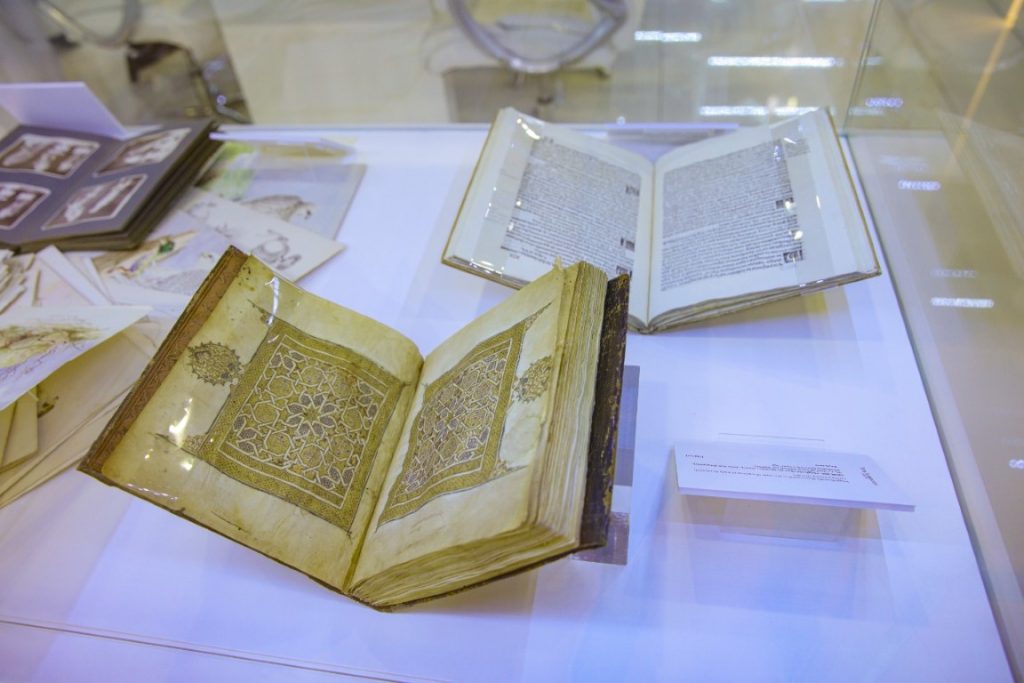 Although the platform contains these rare treasures, this did not prevent it from viewing a variety of books, some of which are relatively recent, as a copy of the first copies printed in 1997 of the Harry Potter story and the original story of King Arthur.
The company confirmed that the holdings undergo a number of checks using the latest devices, along with a team of experts and specialists in this field, to ensure their authenticity and historical value before submitting a report to start purchasing procedures.