The Committee for Education, Youth, Culture and Media Affairs of the Advisory Council of the Emirate of Sharjah, during its visit yesterday to the Sharjah Broadcasting and Television Authority, reviewed the plans and projects of the Media Authority in its various television and radio channels and its development policies to provide media content related to family building and interdependence and reflecting its media performance based on Creativity, professionalism and excellence.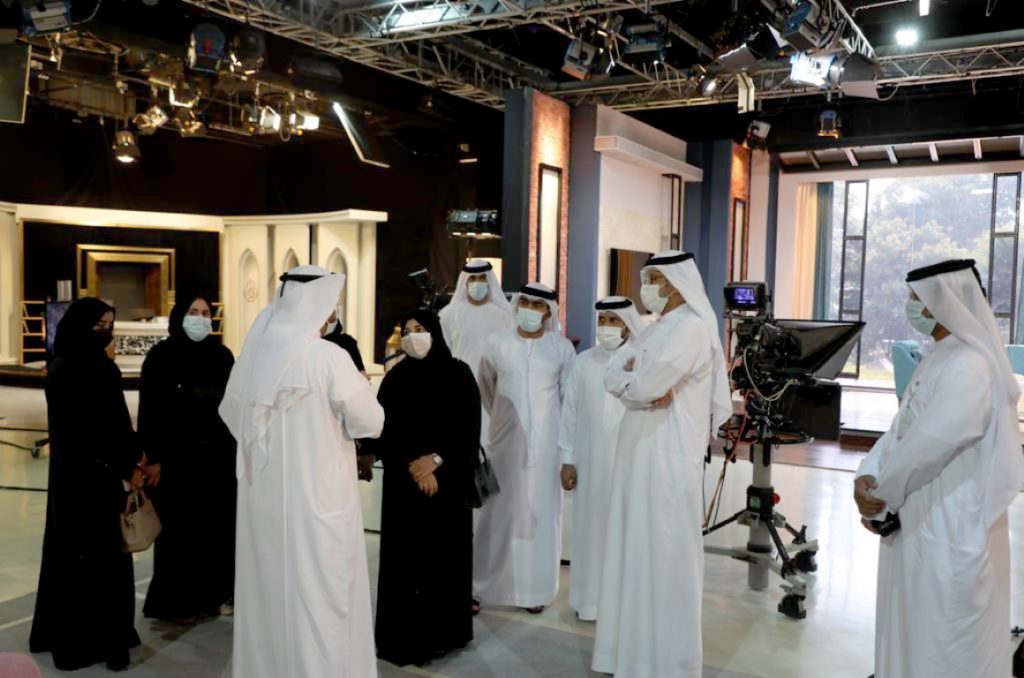 The visit came within the framework of the Council's preparation to hold the fifth session of its work for the second ordinary session of the tenth legislative session, which is devoted to discussing the policy of the Sharjah Radio and Television Authority on November 26.
The delegation of the advisory committee was headed by Dr. Hamid Jassim Al Suwaiji Al Zaabi, Chairman of the Committee, in the presence of its members, and the delegation was received by His Excellency Mohammed Khalaf, Director General of the Sharjah Radio and Television Authority, in the presence of the directors of TV and radio channels in the Authority.
Muhammad Khalaf and the directors of television and radio channels gave an explanation about the various programs that are presented and sponsored by the family, the child and all members of society through the program sessions that are presented and the media policy is based on production in various purposeful and varied programs that keep pace with the times with a renewed vision. Muhammad Khalaf praised the Council's efforts and his keenness to follow the pace. Performance in the various institutions of the government apparatus in the Emirate of Sharjah, expressing appreciation for the initiative of the Committee for Education, Culture and Media Affairs to visit the authority and to be keen on seeing its roles and the great strides it has made in achieving qualitative achievements that set it up to expand its television and radio channels and enrich the media movement.