The Sharjah City Municipality confirmed the continuation of its inspection campaigns to monitor all negative behaviors and distortions of the general appearance and take the necessary measures against them within the framework of its keenness to enhance the aesthetic appearance of the emirate, especially on the beaches, as the municipality during these campaigns removes the abandoned boats and the damaged and abandoned trailers.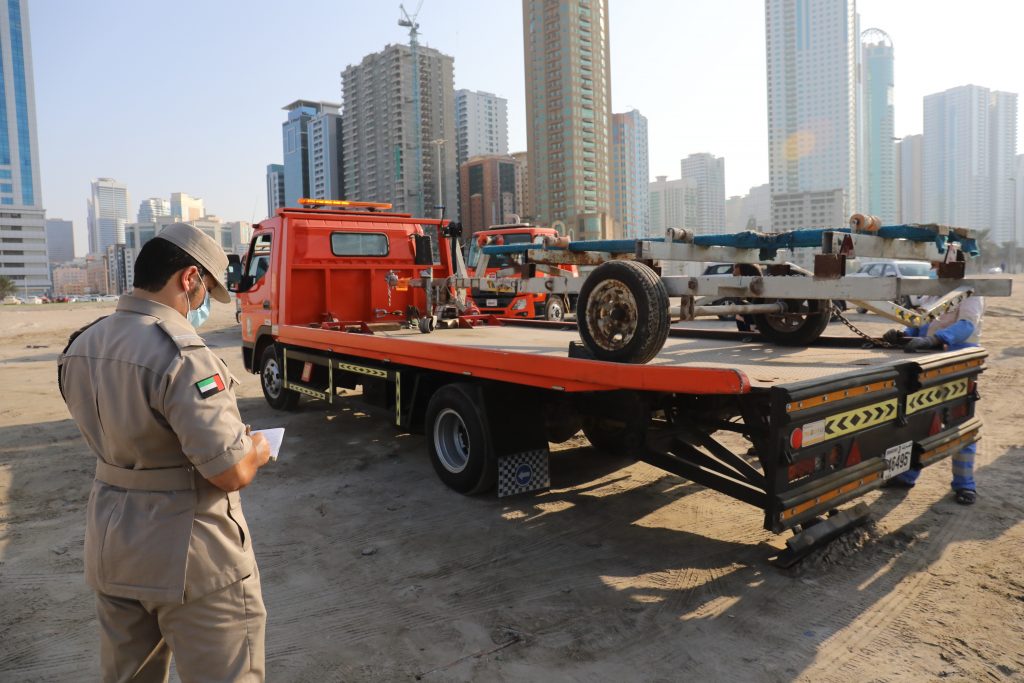 Khalid bin Falah Al-Suwaidi, Assistant Director General of the Customer Service Sector said that the inspection teams continue their intensive campaigns in all areas of Sharjah to monitor the distortions of the general appearance, as since the beginning of this month, more than 20 thousand inspection visits were carried out, and more than 213 neglected boats and trailers were seized and the removal of various fishing tools and equipment.
The neglected ones that cause distortion of the civilized appearance after notifying their owners of the need to remove them and giving them sufficient time to amend their conditions, coordinate with the concerned authorities in this regard, and provide the necessary support for them within the framework of integrating the roles of all parties to serve the emirate.
For his part, Jamal Abdullah Al-Mazmi, Head of the City Cleaning Control Department, explained that boats were detected on various beaches of the city of Sharjah that were being used as a place to live or store various tools and equipment, and some of them converted them into a kitchen. The municipality removes it and seizes it, in cooperation with the "be'ah" company.
In a related context, Muhammad Al-Kaabi, head of the operations department at the Sharjah City Municipality, explained that the removal of the boat reservation is done by entering the Municipal Control and Inspection Department in the Fifth Industrial City to pay fines and violations and receive a permit to release the seizure indicating that the municipality is working very hard to eliminate all negative phenomena through intensifying campaigns and spreading awareness among community members through social media and the media, as all areas of the city are distributed to inspectors to follow them up through periodic inspection or follow up the communications received from the call center.