His Excellency Major General Saif Al-Zari Al Shamsi, Commander-in-Chief of Sharjah Police, affirmed the leadership's continuous endeavor to keep pace with the tremendous media boom that the world is witnessing due to the importance of the role of the media, especially the security media, in spreading awareness and conveying correct information to community members and based on its keenness to communicate facts Complete when publishing any news or information of a security nature, in order to prevent rumors and send reassurance.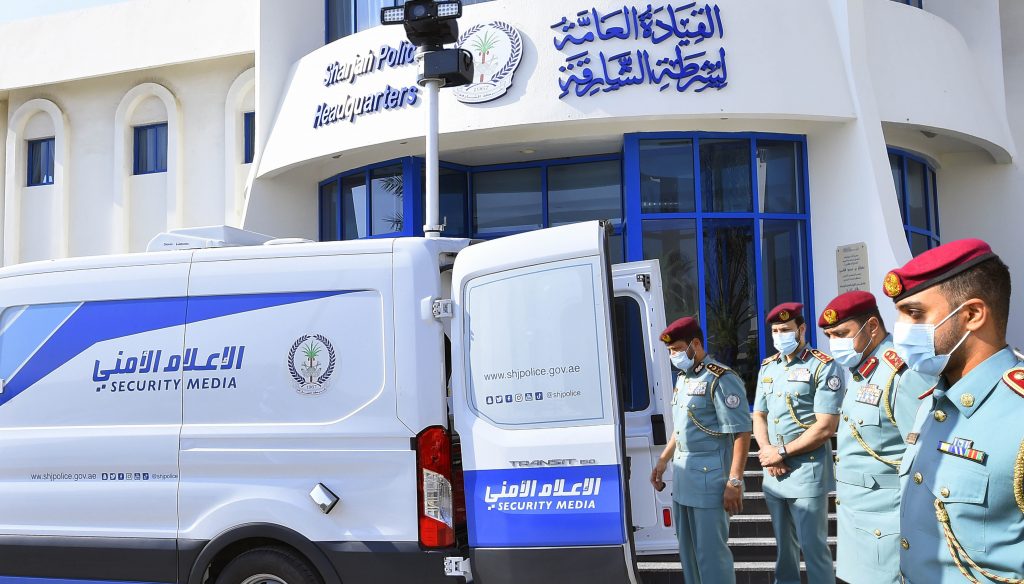 This came upon the launch today of the Mobile Media Center of the Department of Media and Public Relations of Sharjah Police, in the presence of Brigadier General Abdullah Mubarak bin Amer, Deputy Commander-in-Chief, Brigadier Arif Hasan Hadeeb, Director of the Department of Media and Public Relations, and a number of officers with specialization.
Brigadier General Abdullah Mubarak bin Amer said that the Mobile Media Center is a real addition in the field of security media and is in line with the objectives of Sharjah Police in employing the media in an optimal way by strengthening their communication with community members and increasing their confidence in the information published by the various media about the leadership and their interaction with it in the desired manner. .
Brigadier General Aref bin Hadeeb explained that the center is the first of its kind at the level of the security authorities and is dedicated to the media response related to crises and major incidents from the site of the event, which is considered an official source to provide other media outlets and media people who follow the event with correct and accurate information, moment by moment, due to the advanced technology it contains. It enhances the quality of performance in monitoring events and following their paths and developments in accordance with the best modern technology provided by the center.
He noted that the Media Center contains an integrated media monitoring platform to follow up the data, information, and rumors that spread when a certain event occurs, along with two display screens to transmit the event to the media present inside it, after monitoring it through the latest television broadcast cameras in its fixed and mobile parts, the "drone" in addition to a number Of the modern devices that support coverage of events more comprehensively.