The Sharjah Shopping Offers campaign, organized by the Sharjah Chamber of Commerce and Industry, in its second edition, under the slogan "Go back to shopping" and will continue until February 13th, will offer prizes worth more than two million dirhams for 120 winners in an atmosphere of joy that draw happiness on the faces of shoppers And visitors to the emirate.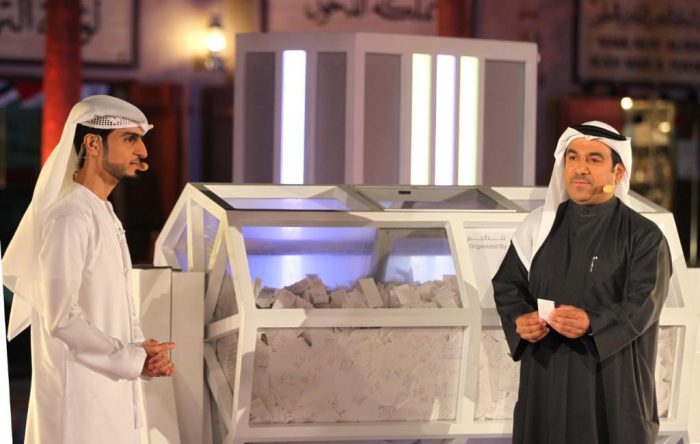 Ibrahim Rashid Al Jarwan, Director of Economic Relations and Marketing at the Chamber, General Coordinator of the Offers, congratulated the winners of the campaign prizes, calling on the public and visitors to Sharjah to seize this opportunity and take advantage of the major discounts and intensify shopping to increase the opportunity to profit from the abundant prize package offered by the Sharjah Chamber in this exceptional event.
Al-Jarwan pointed out that choosing Souq Sharq in the city of Khorfakkan to launch the profit season conducting raffles came in line with the directions of the wise leadership and the government of Sharjah to work to promote tourism to various cities and regions of the emirate and in line with the campaign "The Most Beautiful Winter in the World", the first unified campaign for domestic tourism on the level of the UAE.
It is noteworthy that the objectives of the "Sharjah Shopping Offers" are not limited to promoting the movement of sales in shopping centers and shops, but also to achieve many goals, the most important of which is stimulating the emirate's tourist attractions through shopping and promoting the unique areas and cities of Sharjah that put it in line with The most important tourist and business destinations locally, regionally and internationally.
The Sharjah Shopping Offers campaign enjoys a media partnership from the Sharjah Radio and Television Authority, in addition to the strategic partners, which are the Department of Economic Development in Sharjah, the Municipality of Sharjah City and the Sharjah Investment and Development Authority Shurooq in addition to the diamond partner, the Arabian Gulf Mechanical Center.